Librarian Picks Focus on Spring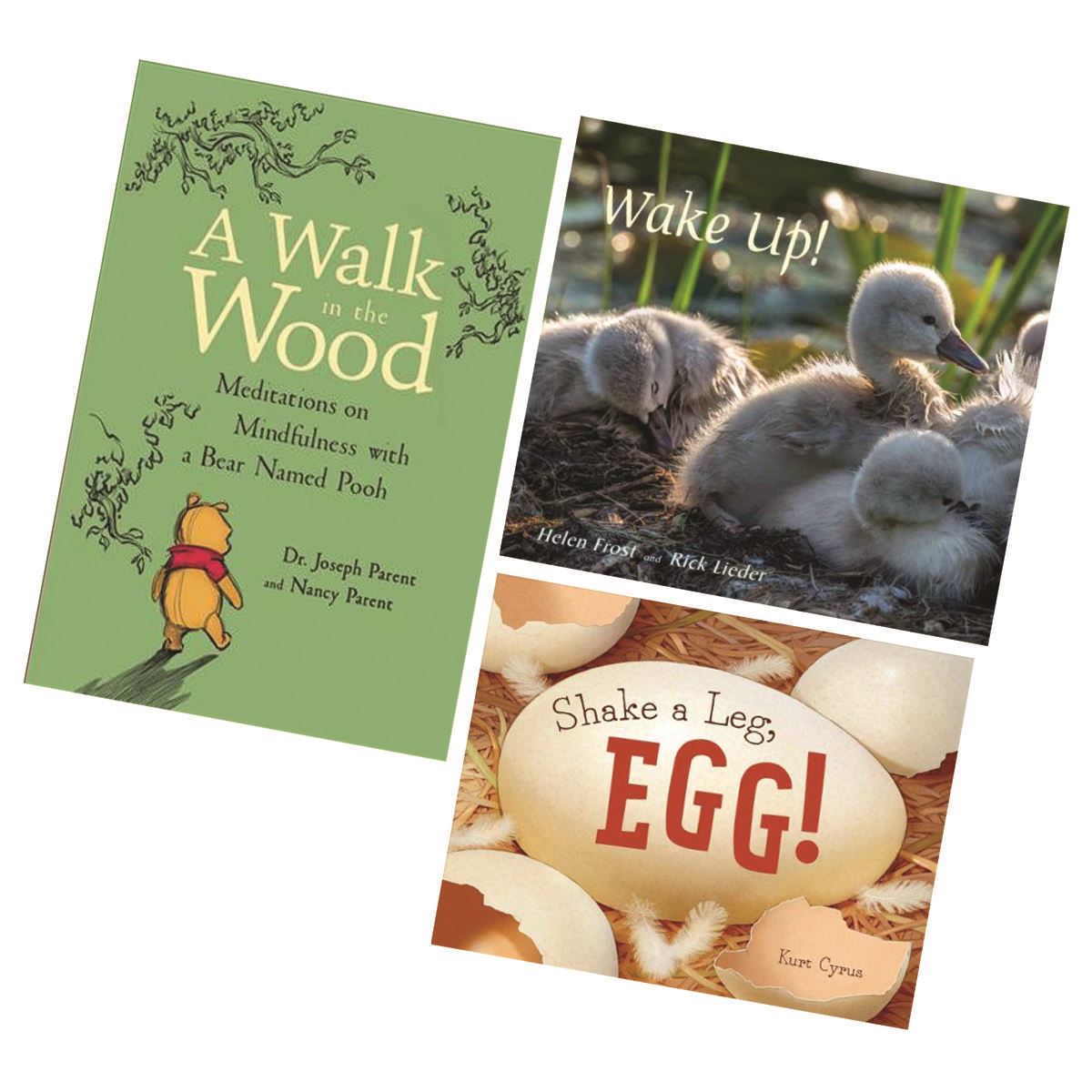 Recommended reading on nature-related topics from librarians at the Toledo Lucas County Public Library.
Wake Up!
by Helen Frost; photographs by Rick Lieder
Wake up! Come out and explore all the new creatures being born, just-hatched birds in the trees, tadpoles in the pond, a baby fawn in the woods. Poet Helen Frost and photographer Rick Lieder invite readers to wake up, open their eyes, and see the awe-inspiring array of new life just outside their door.

Shake a Leg, Egg!
by Kurt Cyrus
It's springtime, and the pond is bursting with new life. Everyone is out and about, swimming, flapping, chirping, and quacking…except for one family of geese. When will their last little one break on out and join the waiting world? 
A Walk in the Wood: Meditations on Mindfulness with a Bear Named Pooh
by Dr. Joseph Parent and Nancy Parent
In our frantic world, who better to guide readers through this transformative practice than a long-beloved bear who has perfected the art of simply being? And, not coincidentally, he lives in the woods. Discover, along with Pooh, that mindfully exploring and experiencing the simple joys of nature is an ideal path for working on your own habits, attitudes, and emotions, while cultivating more meaningful relationships with others.