Librarian Picks Focus on Treehouses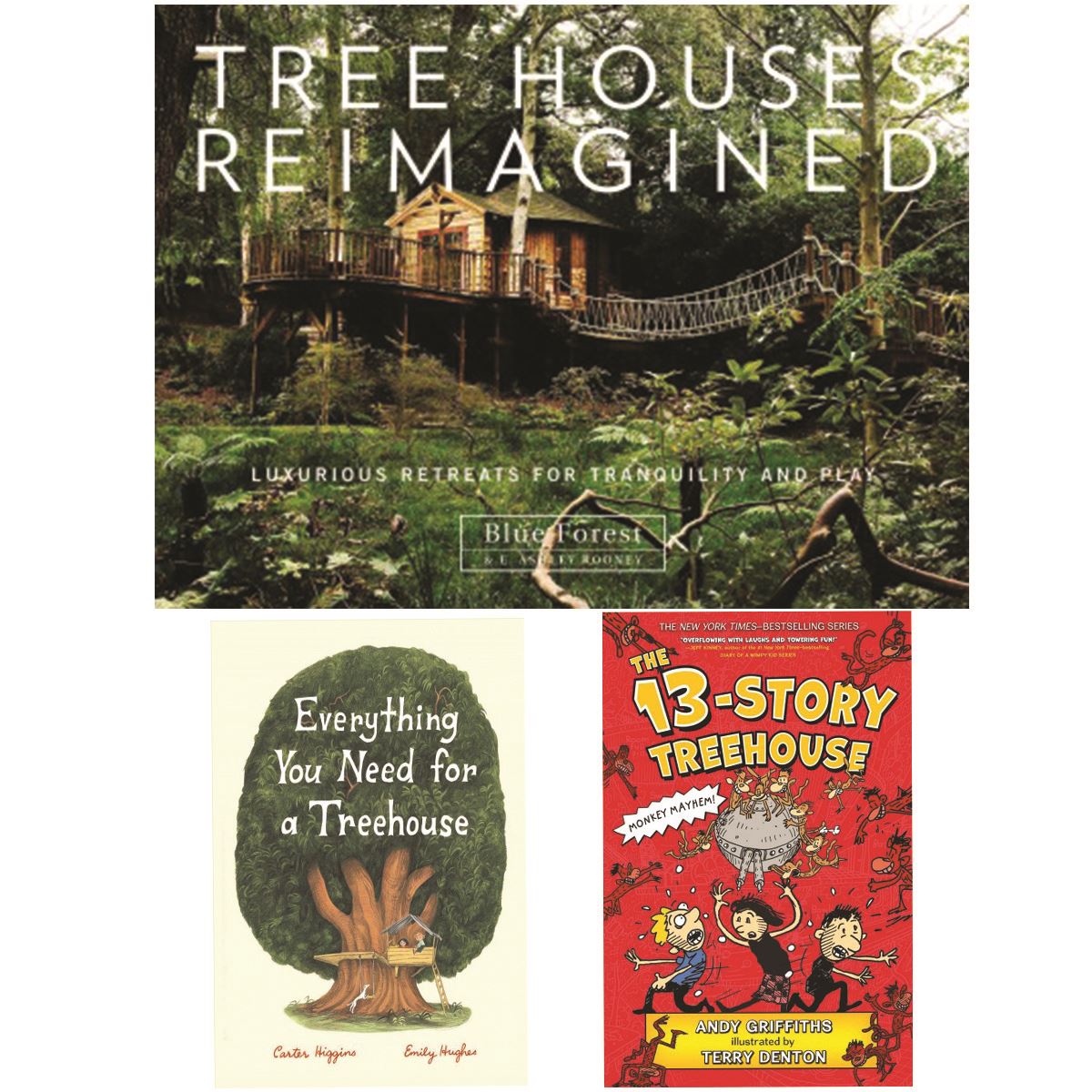 Recommended reading on nature-related topics from librarians at the Toledo Lucas County Public Library.
13 Story Treehouse
by Andy Griffiths
Who wouldn't want to live in a treehouse? Especially a 13-story treehouse that has a see-through swimming pool, a tank full of sharks, a library full of comics, a secret underground laboratory, a games room, self-making beds, vines you can swing on and a marshmallow machine. The first book in a series about the most amazing treehouse in the world. 

Everything You Need for a Treehouse
by Carter Higgins
Treehouses are for wonder.
Treehouses are for snacks.
Treehouses are for whispers and snickers and echoes.
Treehouses are for everyone.
This magical work of art celebrates the universal wonder of treehouses and all the adventure that lives among branches. 
Tree Houses Reimagined: Luxurious Retreats for Tranquility and Play
by E. Ashley Rooney
Features stunning photographs of treehouses from Blue Forest, which was launched in the United Kingdom in 2003 to help clients escape busy urban lives and reconnect with nature through tree-house living.