Librarian Picks for September 2018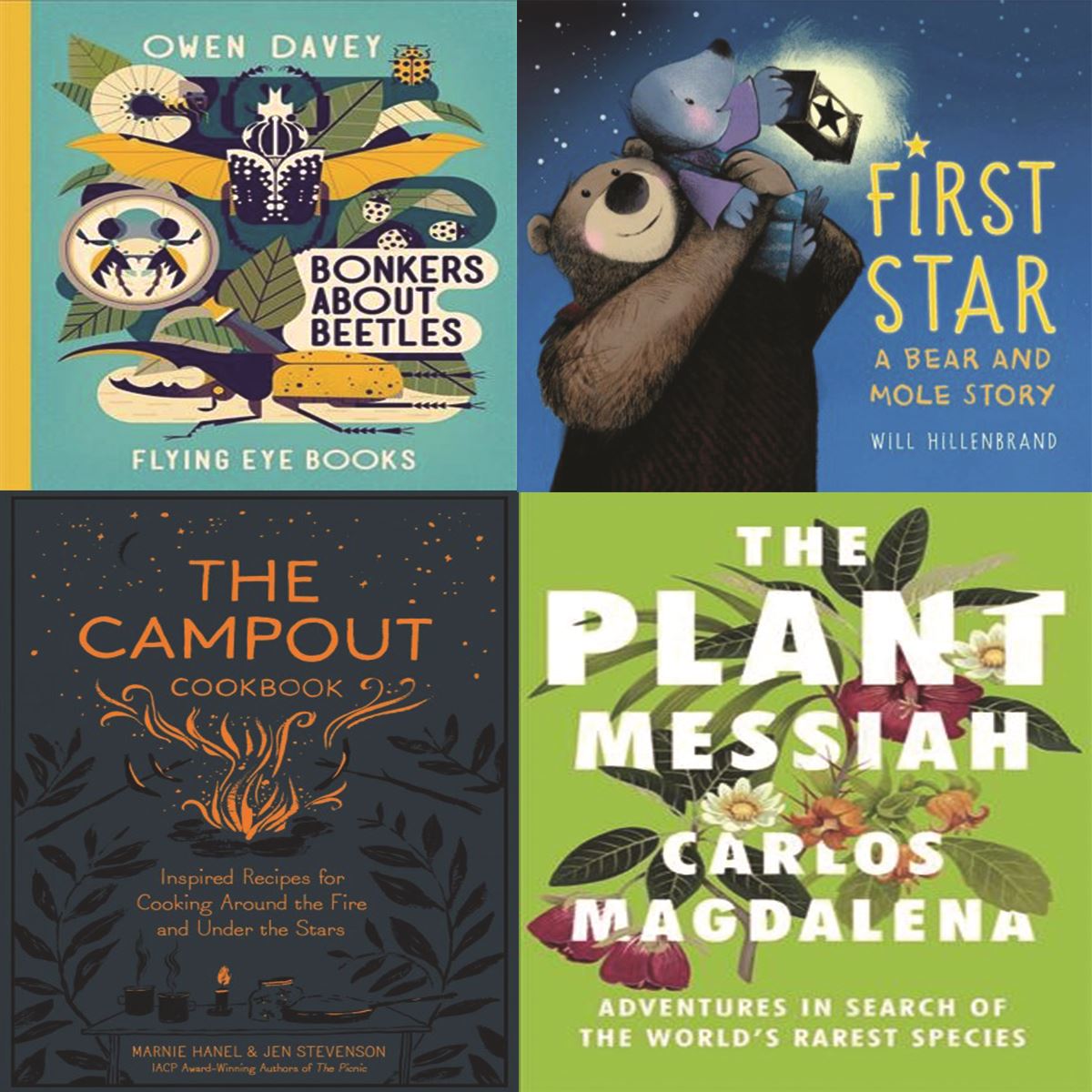 Recommended reading on nature-related topics from librarians at the Toledo Lucas County Public Library.
Bonkers about Beetles
by Owen Davey
Did you know that there are roughly 400,000 different species of beetles? These incredible creatures make up about 25% of all animals on our planet! Beetles are superbly adapted to life in various climates across the world, wherever trees and flowers are found. From the mighty Goliath beetle to the beautiful iridescent scarab beetle, this stunningly illustrated guide will teach you everything you need to know about these fascinating insects.
The Plant Messiah: Adventures in Search of the World's Rarest Species
by Carlos Magdalena
Carlos Magdalena is not your average horticulturist. He's a man on a mission to save the world's most endangered plants. First captivated by the flora of his native Spain, he has traveled to the remotest parts of the globe in search of exotic species. Renowned for his pioneering work, he has committed his life to protecting plants from man-made ecological destruction and thieves hunting for wealthy collectors. 
The Campout Cookbook: Inspired Recipes for Cooking Around the Fire and Under the Stars
by Marnie Hanel and Jen Stevenson with illustrations by Emily Isabella 
Leave civilization behind and dine under the stars. With more than 75 recipes that are a mixture of make-ahead and cook on-site meals, this cookbook also doubles as a camping survival guide complete with scary stories. 
First Star: Bear and Mole Story
by Will Hillenbrand 
It's a beautiful summer afternoon, and Mole wants to stay outside and watch the stars turn on. Bear suggests they hike up to Camp Tiptop and stay the night. As dusk falls at the summit, Bear tells Mole the bearish legend of how the first stars came to be. In this beautiful and imaginative story, Hillenbrand spins an enchanting tale of friendship, storytelling, and starry nights.