Librarian Picks Great Books to Read by Flashlight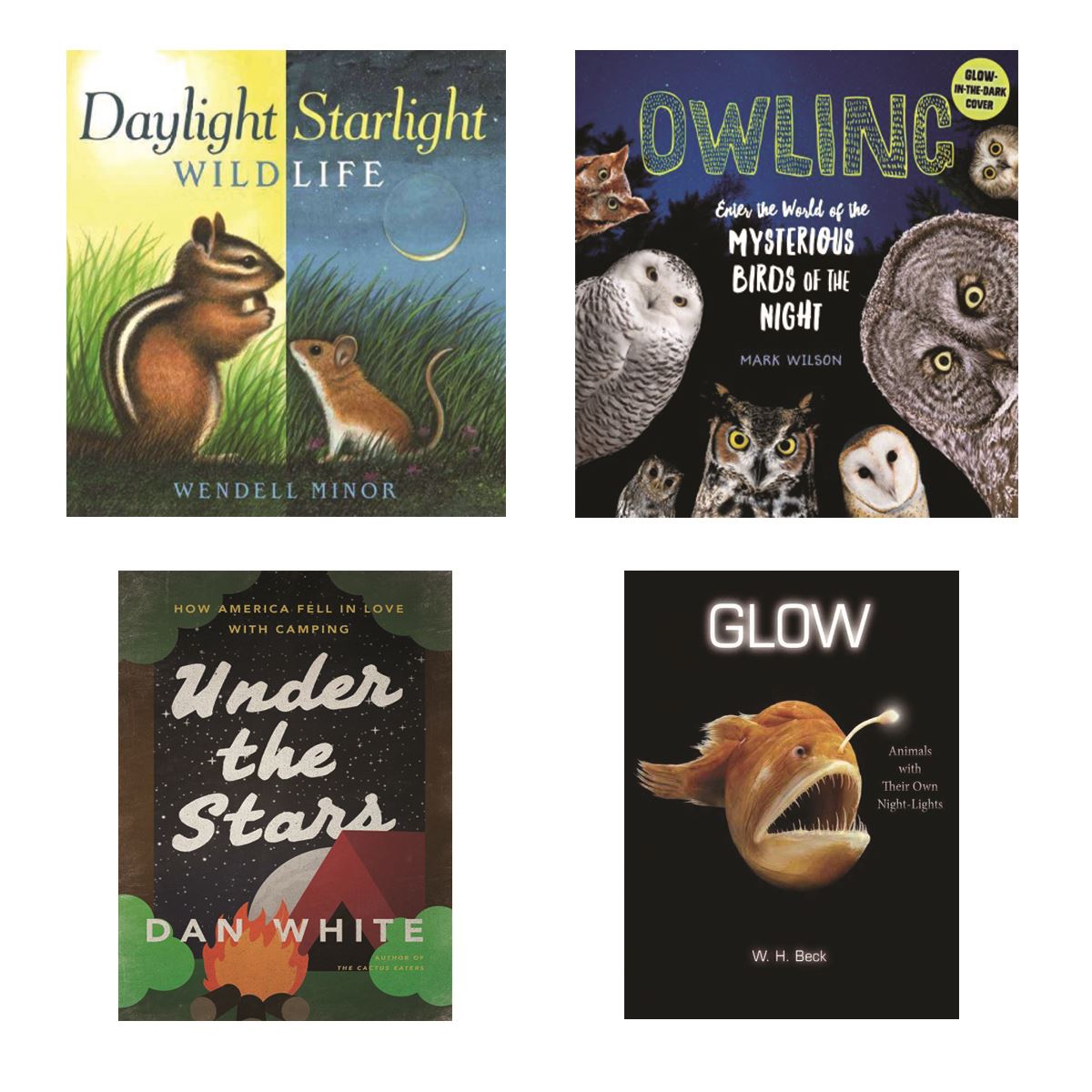 Flashlight Frenzy 
Enter to win a night of camping at Metroparks Toledo 
We want kids to read every night – whether it's with loved ones or on their own. To encourage kids to read nightly, we're partnering with Metroparks Toledo to provide FREE flashlights (while supplies last) to families for reading at home or at any of Flashlight Frenzy program this October. 
As a bonus, readers can submit a photo of themselves reading by flashlight to be entered to win a night of camping at Metroparks Toledo.  One winner will be chosen each week in October! Winners will be alerted via the email address provided. 
Great Books to Read by Flashlight
Owling: Enter the World of the Mysterious Birds of the Night
by Mark Wilson
Wildlife photojournalist and nature educator Mark Wilson presents a unique look into the secretive lives of these distinctive birds. Kids will learn how to spot owls, identify their calls and even carry on a hooting conversation with a nearby owl. 
Glow: Animals with Their Own Night-Lights
by W. H. Beck
Why be afraid of the dark when there is so much to see? Bioluminescence is a unique adaptation in nature. In this fascinating nonfiction picture book, join biologists on their close encounters with the curious creatures that make their own light. 
Daylight Starlight Wildlife
by Wendell Minor
By day a red-tailed hawk soars through sky, and by night a barn owl silently swoops through it. As day turns to night, amazing critters large and small come and go. 
Under the Stars: How America Fell in Love with Camping
by Dan White
An irreverent history of American camping describing the author's visits to America's most popular and scenic venues to trace the story of how camping became a favorite national getaway activity.