Metroparks Preserves 'Important Bird Areas'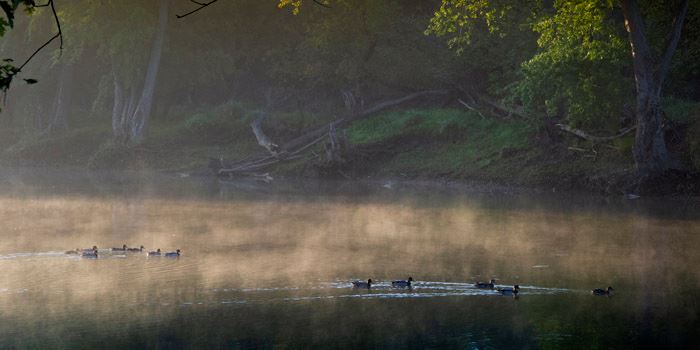 The National Audubon Society says that its purpose is to protect "birds and the places they need." Many of those places are designated by Audubon as Important Bird Areas, and three of them are located in Lucas County.
As the spring bird migration begins, here's a quick look at local Important Bird Areas and the role Metroparks plays, along with other organizations, in protecting these vital habitats for our feathered friends.
Lower Maumee River

The Important Bird Area takes in the area from the Defiance Dam to the mouth of the river, and includes 15 miles of rapids from Grand Rapids to Maumee. In that stretch, there are four Metroparks: Providence, Bend View, Farnsworth and Side Cut.
Two other park district properties – Fort Miamis in Maumee and Middlegrounds in downtown Toledo – plus the future Glass City Metropark on the east bank of the river opposite downtown, also fall within the IBA.
These seven Metroparks not only preserve valuable habitat along the river, a vital corridor for migrating land birds, waterfowl and shorebirds, but also offer access for people who appreciate the amazing array of avian visitors that our region enjoys.
Photo, top: Ducks in the north channel off Bluegrass Island, part of Side Cut Metropark in Maumee.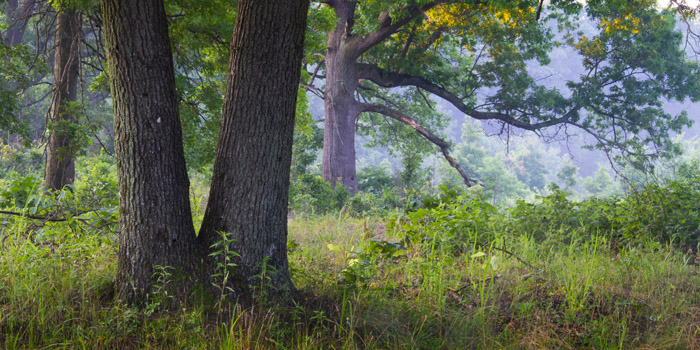 Oak Openings
The Oak Openings Region is internationally known because it contains five distinct natural communities that are rare in the world. These communities are home to more than 1,200 species of plants. No place else in Ohio harbors more rare species.
Oak Openings Preserve, at nearly 5,000 acres, is larger than the next seven largest Metroparks combined, but it is only part of the story. Metroparks has pieced together a corridor from the preserve north to Secor Metropark. Within this 13-mile greenway will be five Metroparks and three State Nature Preserves, all protecting this rare, important and beautiful habitat for birds and other wildlife.
A consortium of organizations, under the umbrella of the Green Ribbon Initiative, protects and restores native Oak Openings natural areas and educates private land owners to maximize the potential of a region that The Nature Conservancy once named to a list of the "Last Great Places."
Photo, above: An Oak Savanna at dawn, Oak Openings Preserve

Western Lake Erie
Nearly one year ago, the last weekend in April 2018, Howard Marsh Metropark opened in Jerusalem Township, joining a chain of local, state and federal properties that preserve wetlands along the Lake Erie shore. Along with Metzger Marsh, Magee Marsh, the Ottawa National Wildlife Refuge, Maumee Bay State Park and other important properties, these marshlands are the magnet that attracts birds and birders alike in early May. The Black Swamp Bird Observatory's Biggest Week in American Birding, the largest birding festival in North America, is celebrating its 10th anniversary this year.
The marshes and islands of Western Lake Erie set at the crossroads of the Mississippi and Atlantic flyways for migratory birds, including a dazzling array of colorful little songbirds, or warblers, that attract tens of thousands of birders from around the world each spring.
 Photo, above: Sunrise at Howard Marsh, the newest addition to the Lake Erie marsh region that is so important to migratory birds.
---
 More about Audubon Important Bird Areas
Photos by Art Weber