N. Toledo Park Will Complete 'Park Within 5 Miles' Promise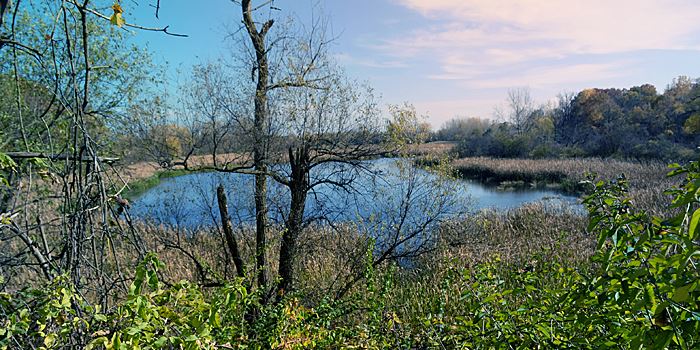 When it opens in fall 2020, Manhattan Marsh Preserve will fulfill a promise to place a Metropark within 5 miles of every resident of Lucas County.
The Board of Park Commissioners approved a contract with Salenbien Trucking & Excavating to build the park amenities at a cost $1.3 million.
Manhattan Marsh, near Manhattan Boulevard and Suder Avenue, will be the first Metropark in North Toledo, and complete the park system's pledge that every resident in the county will live within five miles of a Metropark.
"This is a major milestone for our agency, and for our community, said Dave Zenk, Metroparks executive director. "Not many places in the country say they have a high quality, regional park within five miles of every residence. This is an important step to making northwest Ohio one of the best places to live, work and play."
Construction will consist of: 
A 20-car parking lot and entrance drive at the end of Clifford Street
A 1.3-mile trail with nearly 1,500 feet of concrete "boardwalk"
Overlooks to provide viewing into the marsh
Landscaping
Signage
And utilities for a precast restroom building
"The new Metropark will enhance a neighborhood that currently lacks access to the amenities and programming we provide," Zenk said. "We are thrilled that we will finally have a park in North Toledo."
The 70-acre park will also preserve an important natural area.
Marshes are the "kidneys" of the earth, filtering pollutants and absorbing storm water. Manhattan Marsh is a remnant of a much larger wetland that once surrounded Maumee Bay. The property is located in a critical stopover area for more than 100 species of birds in one of North American's most significant migratory flyways. And it supports dozens of plant and animal species.
As part of a consent decree with the US EPA, the City of Toledo will place permanent restrictions on the land that Metroparks owns or will acquire. As part of the arrangement, some land has been conveyed by the city to Metroparks.
Metroparks Toledo received a $475,000 grant from the National Park Service for the project. It was one of just 22 projects in 17 states to receive the grant through the Outdoor Recreation Legacy Partnership program, which funds the planning, building and enhancement of parks and recreation facilities. 
The city of Toledo will contribute $241,500 for restoration as part of the consent decree.
An additional $625,000 will be funded by Metroparks.