New Metropark to Open Next Spring Near Lakes Erie Shore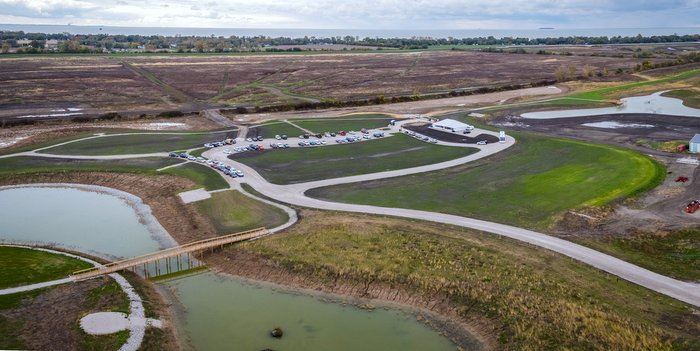 About Howard Marsh: The Next New Metropark
Opening: Spring 2018
Howard Marsh Metropark in eastern Lucas County is the largest, new wetland restoration project currently underway on the Great Lakes. The result of a state/local, public/private partnership, it will:
Convert 1,000 acres of agricultural land to wetland habitat
Reduce storm water runoff into Lake Erie
And provide 1,000 acres of recreation land for birding, hiking, hunting and paddle sports
With the Ottawa National Wildlife Refuge, Magee Marsh and Metzger Marsh State Wildlife Areas and Maumee Bay State Park, Howard Marsh will be part of a complex of federal, state and local public lands that attract birders from around the world during the spring warbler migration.
Environmental Benefits 
The marsh will capture stormwater from more than 320 acres of residential land, filtering phosphorus and other pollutants before they reach the lake
It will provide fish spawning habitat in the "Walleye Capital of the World"
And 12,000 trees will create upland habitat for birds in one of the best known birding destinations in North America – the south shore of Lake Erie.
Visitor Amenities 
2 miles of hiking trails, including boardwalks
6 miles of permanent, deep water channels for fishing and kayaking/canoeing
250-500 acres of "canoeable" wetlands (depending on water levels, time of year)
Funding
Acquisition
Ohio Division of Wildlife, $3 million
Clean Ohio Fund, $1.76 million
Metroparks Land Levy, $1.24 million 
Restoration
Ohio Division of Wildlife, $4 million
Metroparks Levy Funds, $3.5 million
NOAA (through GLRI grant to Ducks Unlimited), $2.8 million
ODNR Natureworks (for restroom), $82,500