New Metroparks Are More of a Good Thing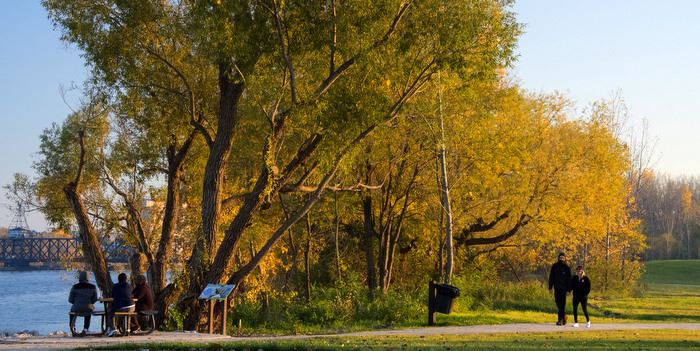 Now, there's even more Metroparks to love.
When Middlegrounds opened on the downtown Toledo waterfront in September, work was already underway on the next new Metropark, Howard Marsh, in Jerusalem Township. Ground was also broken this fall for the Metroparks portion of the 11-mile Chessie Circle Trail.
These projects come on the heels of the new Fallen Timbers Battlefield and Westwinds Metroparks, which opened a year ago, and Wiregrass Lake Metropark, which opened the year before.
Since 2003, Metroparks has completed 163 individual land acquisition transactions that added 4,387 acres to the park district. In addition to new parks, 11 existing Metroparks and Toledo Botanical Garden all grew in size.
"This unprecedented growth of the park district since 2003 is the result of support from the community and the ability to leverage local funds to bring home Lucas County's share of state and federal grants," said Dave Zenk, interim director of Metroparks of the Toledo Area. "Recent community surveys show that people in Lucas County remain just as committed to preserving our natural treasures today as they were 14 years ago when two-thirds of voters approved this initiative."
The park systems strategic land acquisition plan recently received the 1st place award for natural resources and conservation in the Ohio Parks and Recreation Association's 2016 Awards of Excellence contest.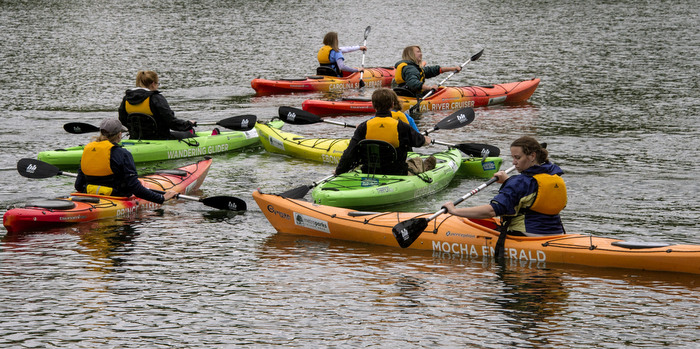 A Green Corridor
A 0.3 mill levy approved by Lucas County voters in November 2002 raised funds for 10 years to pay for 45 percent of land acquisition costs. The other 55 percent of the cost was paid for with state, federal and private grants, including millions of dollars from the Clean Ohio Fund – money that would have otherwise gone toward park and greenspace projects elsewhere in the state.
The highest priority for land acquisition was in a corridor connecting Secor and Oak Openings Preserve Metroparks in western Lucas County, where 2,530 acres were acquired. While both of those Metroparks have grown, two new parks – Wiregrass Lake, Westwinds – and a future park on Monclova Road are also within the corridor. A trail system will connect these parks with other public and private conservation lands, forming a biological and recreational corridor.
Within the corridor, visitors can hike, bike, ride horses, kayak, fish, camp and sharpen their archery skills on the region's first public 3D course.
Metroparks works with other landowners in this greenway to set a uniform standard for restoring natural habitat in a region noted for having more rare and endangered species than anywhere else in Ohio.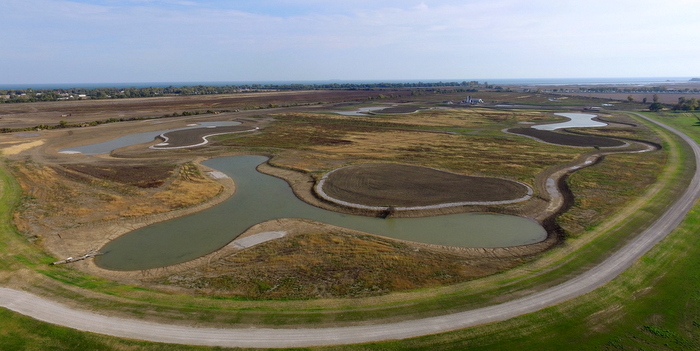 Restoring Lake Erie Wetlands
Near the Lake Erie shore, Howard Marsh, on Howard Road at SR 2, joins the state and federal preserves protecting wetlands in a region that's critically important during bird migration. At nearly 1,000 acres, Howard Mash is the largest wetland restoration project underway in the Great Lakes region, where half of the wetlands have been lost. In western Lake Erie, where just 10 percent of the original 300,000-acres of wetland remain, every acre counts!
The near-lakeshore park will be a destination for hikers, kayakers and birders when it opens in about a year.
The scenic Metroparks are more than just pretty places—they are important parts of the story we tell about our region.
Residents and regular visitors are well aware of the benefits of the Metroparks. About half of Lucas County residents say they visit a Metropark at least once a month, and almost 70 percent say they visit four to 11 times per year. More than 4 million people passed through the gates of the Metroparks last year.
These parklands and the support they receive from the community were an important part of why US News and World Report recently listed the Toledo Region as No. 2 in the nation on a list of "Top 5 Places to Live if you Love the Outdoors."