Over 500 Birds Fledged from Boxes at Four Metroparks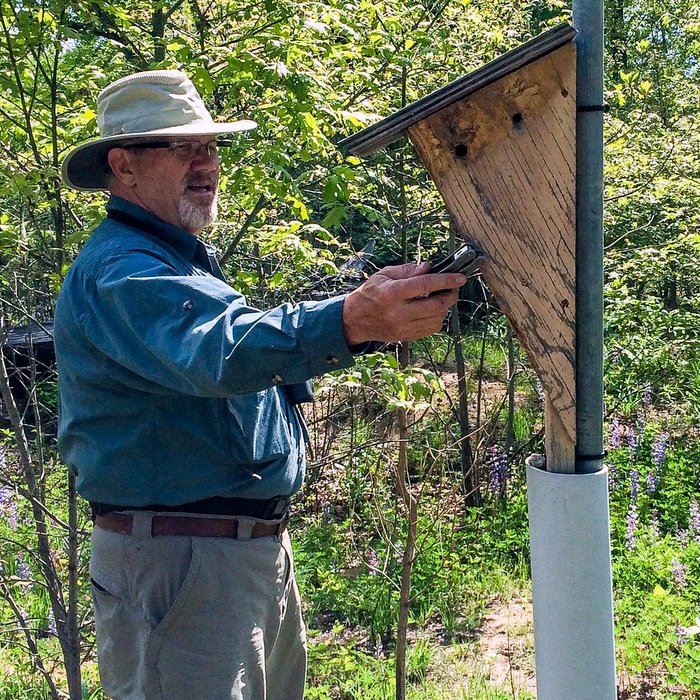 An record 529 baby cavity nesting birds successfully fledged bird boxes located in Oak Openings, Wildwood,  Swan Creek and Secor this season. They included:
308 Eastern bluebirds
181 house wrens
40 tree swallows
Those numbers exceed totals during the last four years (2013: 467; 2014: 394; 2015: 466; 2016: 462).
Eastern bluebirds require open, managed areas to successfully raise their young and hunt insects.
Sixteen Metroparks volunteers monitor the boxes April through August, cleaning out old nests and counting eggs, young and numbers fledged.
Pictured: Volunteer monitor Dennis Mortemore