Park People: Metroparks Toledo Foundation Board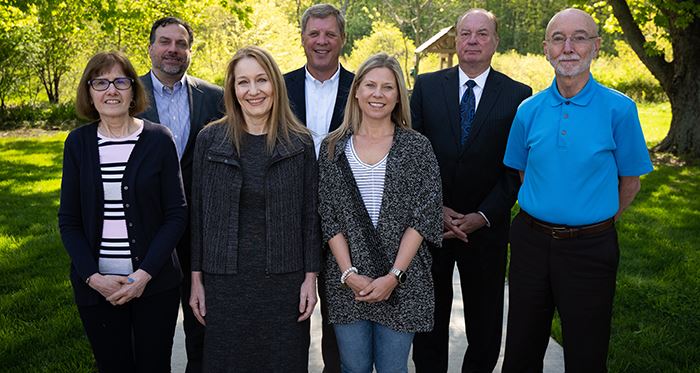 The founding members of your Metroparks Toledo Foundation Board
Volunteers, Donors and Partners 
Meet the founding members of the Metroparks Toledo Foundation Board. 
Joe Napoli - Toledo Mud Hens Baseball Club, Toledo Walleye Hockey Club and Hensville
Richard Hylant (not pictured)- Hylant
Tom Titus - Titus & Urbanski
Carrie Alexander
Patty Jankowski - community volunteer
Adele Jasion - Gilmore Jasion Mahler, LTD
Don Rettig (not pictured) - Owens-Corning Foundation
John Szuch - Signature Bank N.A.
Dan Anderson - community volunteer
This summer, the Foundation will welcome a new board member, Matt Yarder, vice president of Yarder Manufacturing. 
A year and half ago this incredible group of volunteers led the re-launch of the Metroparks Toledo Foundation, a 501c3 organization dedicated to generating private support to further the mission of our Metroparks. The Foundation Board strives to connect people's passion for the Metroparks to the impact that their support can have on our park system and our broader community. Each board member brings a different talent, focus and personal passion for what we do. When combined, these talents result in a powerful team of park ambassadors!
In the last 18 months, the Foundation and its supporters have: 
"I will be forever thankful for the experiences and memories in our Metroparks," said Joe Napoli, chairman of the Foundation Board. "The chance to be a steward of the Metroparks Foundation is a gift. I just hope I can make a difference in some small way." 
With more than 2,500 Metroparks Members and hundreds of other individual and corporate supporters, Metroparks is grateful for the leadership of this group and can't wait to see what is next from this dynamic team!