Pine Tree Management Planned at Oak Openings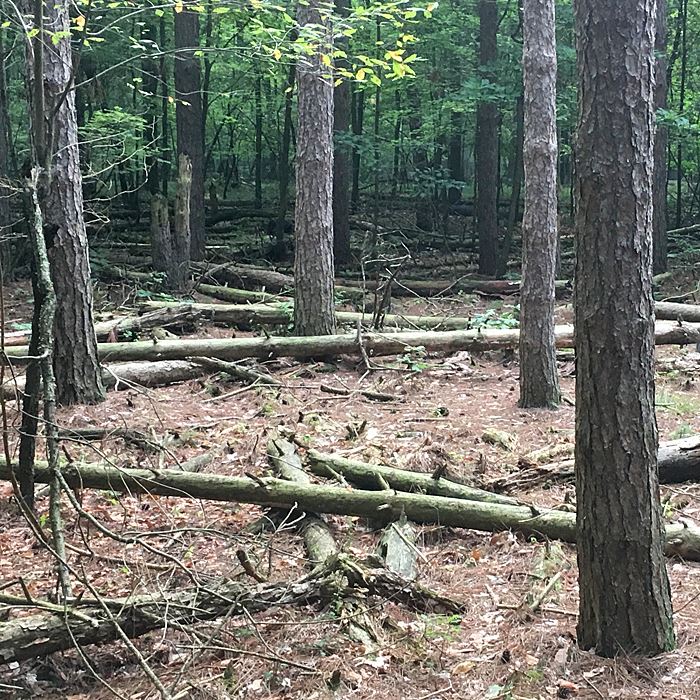 Metroparks Toledo will sell timber from dead and collapsing pine trees in Oak Openings Preserve to prevent safety hazards and continue efforts to restore one of Ohio's unique natural regions.
The project will begin about November 19 and continue into February. During that time, trails in the southern part of the park will be closed for safety. Some trails will be permanently rerouted.
The Board of Park Commissioners today approved the sale of pine timber from about 100 acres in the preserve to Roger Perkins Logging of Chillicothe, Ohio for $6 per ton for pine pulpwood, $10 per ton for pine saw timbers and $3 a ton for softwood timber. Perkins was the only bidder.
Metroparks estimates the sale of the timber will bring about $70,000, all of which will be applied to the cost of restoring these natural areas, including stump removal.
The aging pine trees were planted from the 1930s through 1970s as a vegetative land cover to stem erosion, and to provide a cash crop to raise operating funds for the park district. Today's best management practices are different, and the significance of the Oak Openings' native habitat is better understood.
"Many of our pines have reached the end of their natural life. They need to be removed for the safety of visitors and to allow us to restore these areas to native Oak Openings habitats," said Tim Schetter, Ph.D., director of natural resources. "Some areas of pines are still reasonably healthy and will be managed to extend their life and vitality for people to enjoy." 
ADDITIONAL BACKGROUND
Research has shown that in areas where pine plantations have been removed, native species have thrived. Scott Abella, Ph.D., a former Metroparks intern who continues to consult with the park district, said that just a few of these restored pine stands contain more state-listed rare species than exist in some entire counties in Ohio.
"Managing the pine plantations is critical to the ongoing restoration of the Oak Openings region, as well as for the health of the pines themselves," Abella said. "The pines served their purpose, but also prevented the growth of native species in the rare Oak Openings Region of western Lucas County. When the pines were removed, the results were dramatic. It's been a complete ecosystem transformation."
Also see: