Platform Campsites Coming to Bend View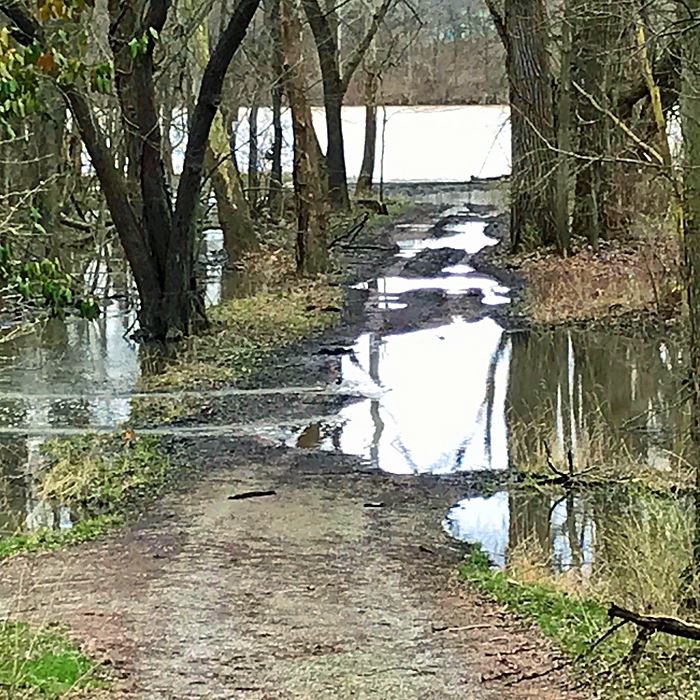 Until a few years ago, the quickest way to get to Bend View Metropark in Waterville was to hike or bike 2.2 miles on the Towpath Trail from Farnsworth. Today, the Bend View parking lot at 10613 S. River Road provides quicker access to what just could be the most scenic scene in Northwest Ohio – a 90-degree bend in the mighty Maumee River.
Now, a second spot at Bend View, at the end of Otsego Road, is in the works to provide direct access to the river and a camping spot unlike any other.
Until recently, Metroparks owned both sides of a "paper street" extension of Otsego. Providence Township abandoned the right-of-way, opening the way for the park system to use the property for public access.
When the project is done later this year, two raised tent platforms will provide a unique camping experience high and dry above the ebbs and flows of the river. There will be a few parking spots and a portable restroom 
Engineering Ingenuity
The restrooms pose the greatest challenge, but a team of five senior Civil and Environmental Engineers at The University of Toledo has developed a solution for the flood prone spot: the portable toilet structures will be placed on a trailer that can be raised with the push of the button when the river rises.
The students are asking for feedback for their project in the form of a short survey. Please click this link to participate.
__
Photo: A before picture of the site that will be improved