Rare Blanding's Turtles Surveyed in the Metroparks (and You Can Help)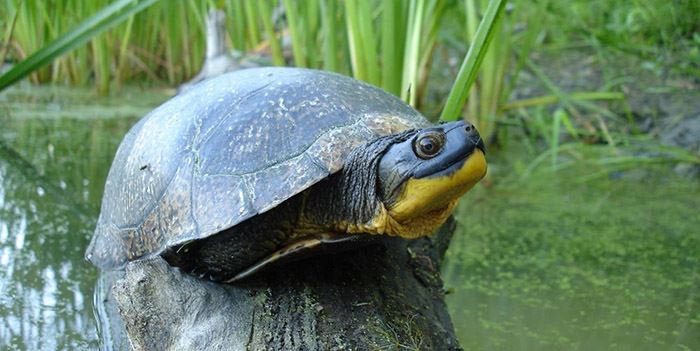 The rare Blanding's turtle has experienced range-wide declines, mostly due to habitat loss, and is currently under review for listing under the US Endangered Species Act. To gather more data for this listing, Metroparks properties were part of a state-wide assessment for Blanding's turtles which included standardized surveys, distribution models, genetic assessments, and the creation of a conservation plan. The collaborative effort included partners at the Toledo Zoo and other conservation organizations in Ohio, Michigan and Indiana.
As a result, 37 sites were surveyed and data were collected from of 217 Blanding's turtles, 689 snapping turtles and 2,215 painted turtles.
The Oak Openings Region contributes to an important Blanding's data set for northwest Ohio, which includes more than 15 years of surveys, radio-telemetry and sightings from community scientists.
Continued habitat restoration programs and corridor connections in the Oak Openings are critical in sustaining quality habitat for Blanding's turtles and many other species. Metroparks and other organizations in the Green Ribbon Initiative spend much time each year conducting prescribed burns, removing invasive species such as buckthorn in the wet prairie areas, and planting native seeds to create and maintain quality habitat for animals like the Blandings turtle.  
Moving forward, the Toledo Zoo and its partners plan to work with local agencies to develop the conservation plan and identify ways to continue making the Oak Openings a home for this unique species.
How You Can Help
The Toledo Zoo would like to know if you see a Blandings turtle. Please submit sightings to the "Native Turtles" page, e-mail photos and info to: turtles@toledozoo.org or call 419-385-5721 x 2156.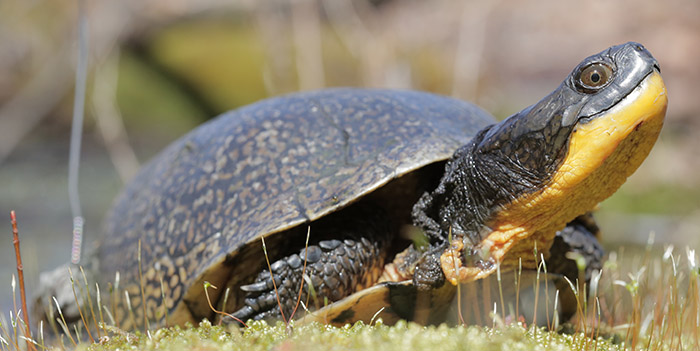 Photo and article courtesy of Matt Cross.