Spring Snow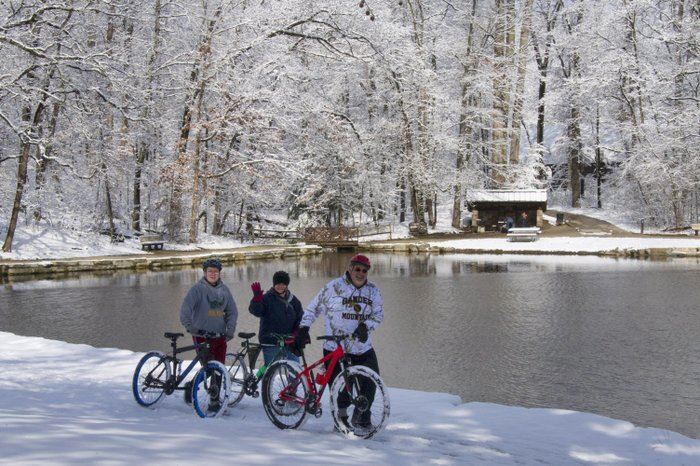 April Snow Doesn't Stop These Scouts
If they had planned to do something on snowshoes it wouldn't have snowed. But since they planned a bike outing, it snowed – and they loved it.
Members of Scout Troop 167, sponsored by Metamora Methodist Church, happily rode in the spring snow Saturday at Oak Openings Preserve. Scoutmaster Jason Napierala and leaders Mark Bryson and Cassandra Markley rode along with them.
It was an unseasonal – and some might say, unnecessary! – last blast of winter, but even for winter weary northwest Ohioans, waking up to the greatest snowfall of year on April 9 has some advantages: It didn't last long. By Monday, most of the snow was gone. And, it was beautiful.
Art Weber, Metroparks nature photographer, was at Oak Openings to capture pictures of the cycling scouts, along with these other scenic scenes.