THE Harbinger of Spring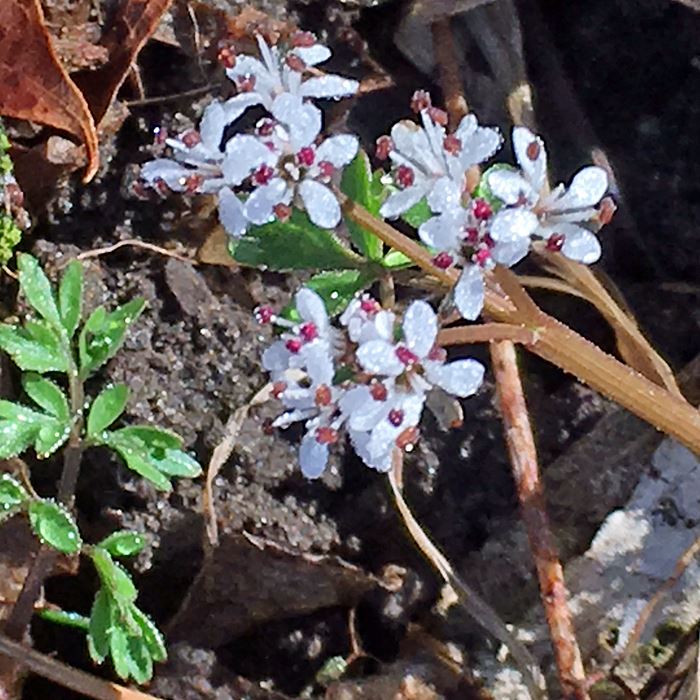 By Karen Menard
The best "harbinger of spring" is actually, THE harbinger of spring (Erigenia bulbosa), the name of one of our early bloomers.
It may be hard to believe that in its miniscule presence, this plant possesses a huge ability to cure anyone's winter blues with its delicate beauty. This dainty, one- to two-inch plant barely casts a shadow on the leaf-covered woodland floor, but can pack a visual punch with its lacy, white blooms clustered together under the spring light.
Aptly named, it is one of our earliest wildflowers to bloom in northwest Ohio, yet today is a rarity if found blooming in any rich, deciduous woodland or floodplain.
This plant is a known indicator of very high quality natural habitat and can be found growing at a few special places in the Metroparks. 
Did You Know?
Considered a true "spring ephemeral," harbinger of spring is short-lived and will often completely wither soon after it fruits. It takes six to seven years before it can produce its first blooms.
--
Photo from Swan Creek floodplain by Karen Menard