The Men Who Built The Metroparks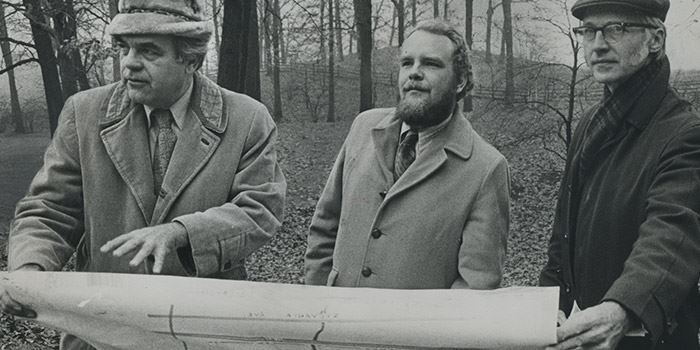 The Metroparks we enjoy today are rooted in tough time.
To help put Americans back to work during The Great Depression, the federal government established New Deal programs such as the Civilian Conservation Corps to employ large contingents of men to plant trees, build recreational structures, dig lakes and ponds, and more. From 1937 to 1942, the CCC employed 2.5 million men for national, state and local park projects. A similar program, the Works Progress Administration, operated until 1943.
Locally, these workers built everything from the charming entrance gates and stone bridges at Pearson to the Adirondack-style shelters overlooking the Maumee River at Farnsworth. Their work can also be seen at Side Cut, Bend View and Oak Openings.
Metroparks would like to document this period in American history that was so important to the park system as we know it. The park district's Programs Dept. is searching for men who worked in the CCC or WPA, or members of their families who may have pictures or stories to share. The project will document the many contributions these workers made to the Metroparks.
According to minutes of the September 1934 Board of Park Commissioners meeting, Metroparks requested aid under the Federal Emergency Recovery Act (forerunner of the WPA) to develop the parks. One year later, Board minutes stated that more than 700 men were about to begin working in six Metroparks.
Four years later, minutes of an August 1938 board meeting state, "More than 1,400 men are currently employed in various WPA projects in the Metroparks."
If you know someone who had a connection with the CCC or WPA, please contact Shannon DeYoung, 419-407-9793, or shannon.deyoung@metroparkstoledo.com.