The Sweet, "heart" of the Forest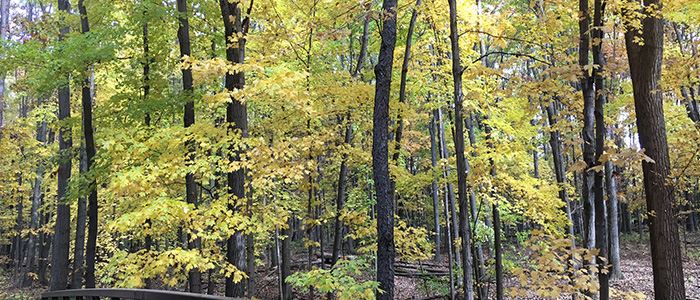 By Karen Menard
The sweetness of the woods sometimes lies in the heart of a tree—the sugar maple. 
Maples are able to pump sugar stored during the winter in the roots, upward to the branches in order to eventually support new growth in the spring.
Sap flow within the tree itself is entirely dependent on the temperature, as well as the correlation between the atmospheric pressure and its internal pressure. As the ground starts to thaw, as it is currently doing in northwest Ohio, the maple sap begins to move as nighttime temperatures fall below freezing and daytime temperatures remain above freezing and sunny.  
When the tree's internal pressure is greater than the atmospheric pressure, sap can actually flow down and outward into a bucket if the tree is tapped for maple syrup.
The most popular maple species for sweet syrup production are the sugar, black and red maples, with the sugar maple having the highest sugar content percentage at 2-3%; however, box elder trees with a much lower percentage are also tapped at times.
While you walk the woodland trails this winter and early spring, think about all of the sap silently moving throughout some of the majestic maples. This "sweet" energy is sustenance for the next generation of growth important not only to the maple itself, but also to many life forms that reside nearby.
Did You Know?
Sugar maples can be most commonly found at Fallen Timbers Battlefield, Providence Metropark, and Swan Creek Preserve Metropark along ravines or the edges of creeks in rich woodlands with even moisture and good drainage. 
--- 
Photos: (top) Sugar maple stand at ravine and the natural heart impression on bark found on red oak tree by Karen Menard at Fallen Timbers Battlefield.