Toledo's Frogtown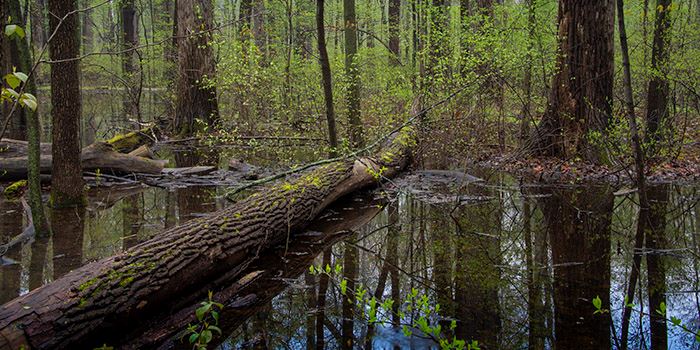 Before settlement, north Toledo and downtown encompassed a mosaic of different natural habitats that included mostly marshland, as well as forest and prairie. Wetland areas along the banks of the Maumee and surrounding areas, were a popular haven for large numbers of frogs and toads, and early Toledo was appropriately dubbed the name "Frogtown."  As time passed, and a business district was developed, the swampy habitats like this became just memories.
However, today, frogs can still be heard singing in nearby areas like Middlegrounds Metropark, Manhattan Marsh, Pearson Metropark, and habitat at Glass City Metropark. Middlegrounds is home to northern cricket frogs, which live along rivers, surviving only one season (about 4 months).  If you listen closely in June, you may hear the soft clicking sounds of these animals hiding out in the bioswales. Chorus frogs, resonating like a finger running across the top of a comb, are already calling at Glass City Metropark. A cacophony of American toad "trills,"  bullfrog "hrrrruum's," green frog "glugs" and leopard frog "croaaaks" can be heard in areas of Pearson Metropark, on the east side of Toledo.  And, lastly, Manhattan Marsh is alive with American toads, leopard frogs, and the high pitched "peeps" of tiny spring peepers. 
All of these Metropark sites offer some type of habitat for frogs and toads---animals that are considered indicators of ecosystem health. Frogs and toads are sensitive to environmental threats and can serve as early indicators of change. Restored habitat, such as wetland areas, prairie pockets, and swamp woodlands continues to offer an important urban oasis for these native amphibians.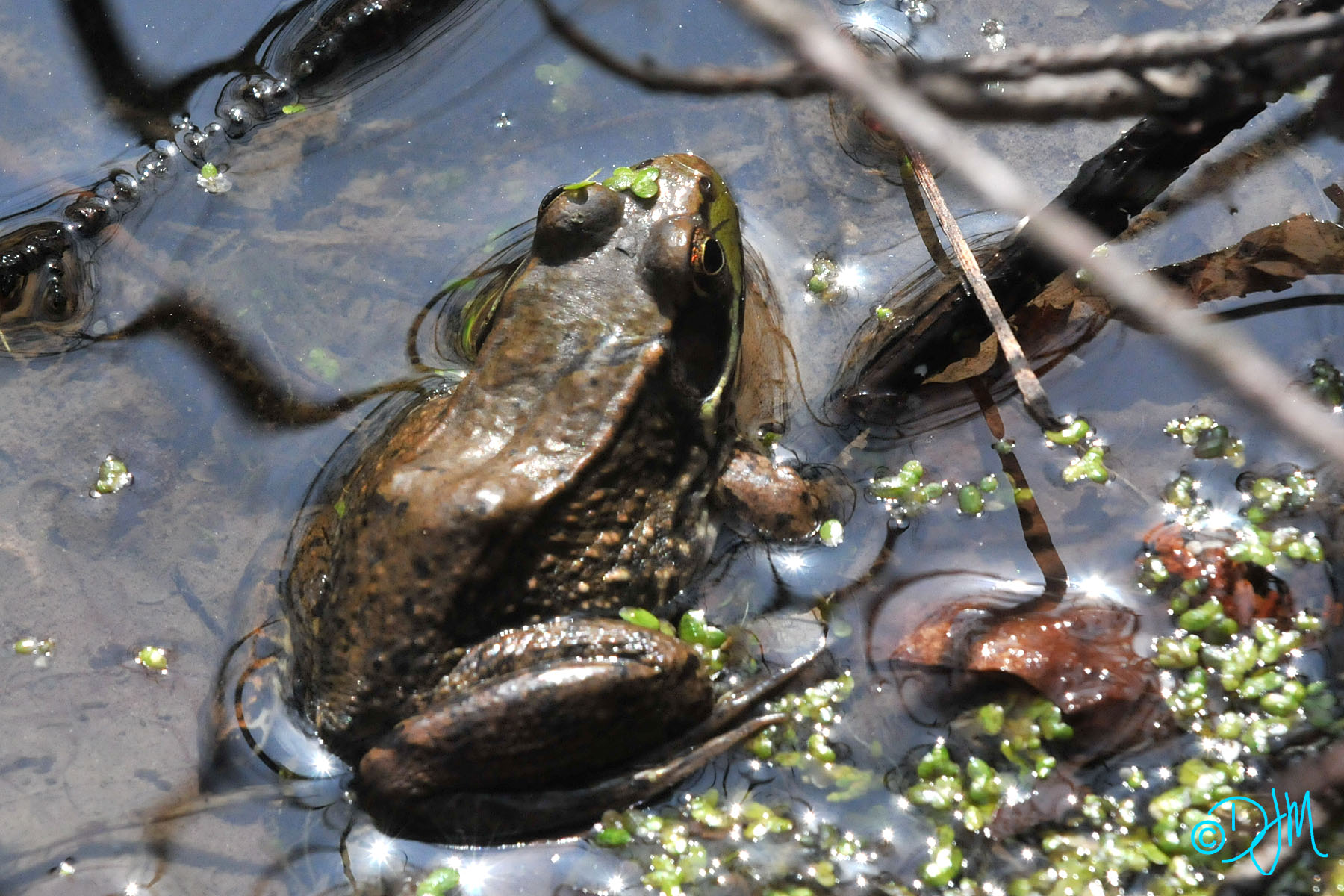 Photo courtesy of Denny Mortemore


Did you know? Metroparks Toledo has the longest running frog survey in Ohio! For more than 25 years, volunteers and staff have counted frogs and collected important frog data every spring along a monitoring transect in Oak Openings Preserve Metropark.