Wildwood Trees Used at Providence Mill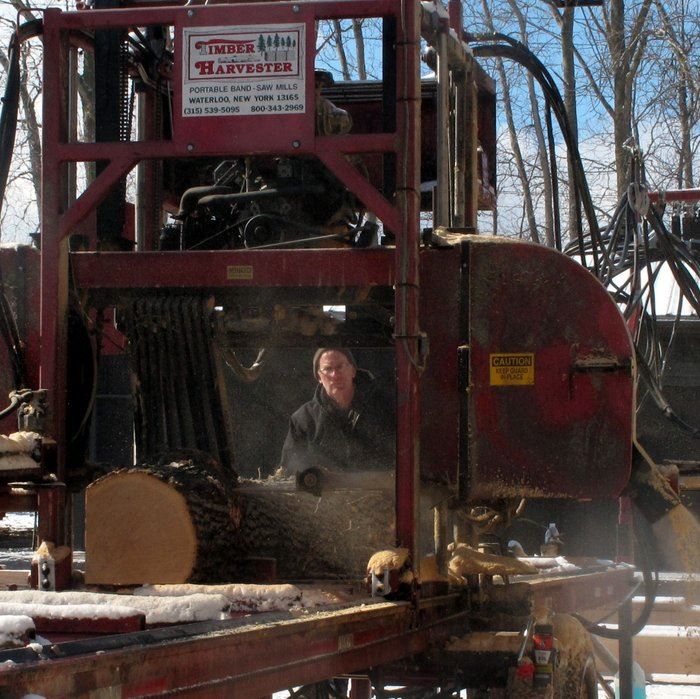 The Metroparks Natural Resources Department has been battling a disease that has killed oak trees in 21 states. Oak wilt, a fungus spread from tree to tree through the root system, has been found at Wildwood, where oak is the predominate tree species.
Combating the spread of the disease is the priority. Using a machine called a vibratory plow, crews have been working this winter to cut into the ground and separate the roots of diseased trees from those of adjacent healthy trees. The work is done in winter when the ground is frozen to minimize damage to the surrounding landscape.
For the next week or two, Wildwood visitors may encounter periodic trail closures while the work is performed.
Using The Wood
About 30 dead oaks of various sizes have been removed from Wildwood, but are being put to good use.
A portable sawmill was set up in the park to cut the usable trees into lumber, much of which has been used in a project at Providence, where a contractor is making repairs to the historic Isaac Ludwig Mill.
Photo: A member of the crew uses a portable sawmill at Wildwood