Winter Learning Series Features Local Nature, Culture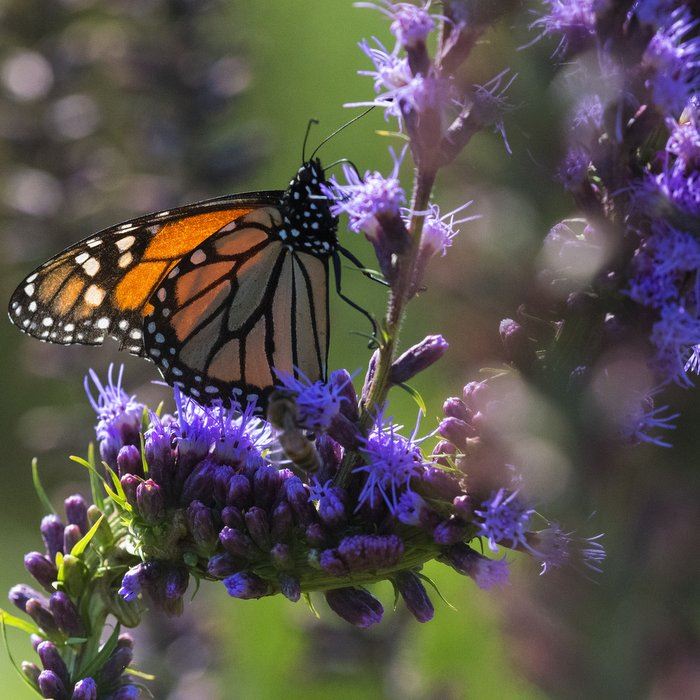 Enrich your knowledge of the natural and cultural history of northwest Ohio through a weekly lecture series for adults. Each starts with an indoor presentation followed by an optional, short hike led by a naturalist.
Programs are Sundays from 2 to 3:30 p.m. Locations vary each month.
Register here for each of the following free lectures. 
---
January 7
Native Orchids
By Eric Durbin of the Toledo Naturalist's Association, and a Metroparks volunteer, discusses native orchids of the Oak Openings Region
Toledo Botanical Garden, Terrace Room
January 14
Canadian Color
TBG horticultural technician Mary Visco will share photos of Eastern Canadian gardens, both private and public, and discuss how these gardens are influenced by British gardens. 
Toledo Botanical Garden, Terrace Room
January 21
Journey Down the Maumee
Ryan Schnurr will discuss his book "In the Watershed: A journey down the Maumee River." Ryan, an Indiana native, will also talk about problems facing the Maumee River and Lake Erie. 
Toledo Botanical Garden, Terrace Room
January 28
Wildflowers
Metroparks volunteers and Ohio Certified Volunteer Naturalists Randy and Chris Haar will present on wildflowers in the Metroparks.
Toledo Botanical Garden, Terrace Room
February 4
Howard Marsh
Denis Franklin, Metroparks natural resources supervisor, will highlight the newest Metropark, scheduled to open in the spring near the Lake Erie shore in Jerusalem Township (just in time for spring bird migration!) Denis will discuss the acquisition of the property, the restoration project and the amenities the park will provide.
Buehner Center, Oak Openings
February 11
All About Bees
Apiary (bee) inspector Mike Horst will enlighten us about native and honey bees, their habitat, interesting facts about bees, and how to invite bees into our yards. 
Buehner Center, Oak Openings
February 18
Plant It and They Will Come
Jan Dixon from the Toledo Naturalists' Association and Wild Ones will share what she has learned about butterflies from her gardens. Discussion will center on native species and a few non-native species that will draw theses beautiful insects to your garden, and why. Learn how you can help butterflies survive under increasingly difficult circumstances.
Buehner Center, Oak Openings
February 25
Oak Tree Pests
Amy Stone, Ohio State University Extension agent, will discuss oak trees and their pests. Amy will cover the different species of oaks in the Metroparks and some of the diseases and pests that affect them. 
Buehner Center, Oak Openings
March 4
Rain Gardens and Natives
Hal Mann from the Wild Ones Oak Openings Region chapter will provide instruction on making rain gardens work with native plants. The presentation introduces the concept of rain gardens, why they are important, how they work and how to make them most effective by using native plants. Learn how native rain gardens provide a host of ecological benefits in addition to storm water management.
Fallen Timbers Battlefield
March 11
For the Birds
Steve Stockford, park supervisor for Secor Metropark and an experienced birder will sharpen your birding skills just in time for the spring migration.
Fallen Timbers Battlefield
March 18
Owls in the Metroparks
From residents birds to winter visiting species, this program will address the life histories and conservation of these popular nocturnal creatures. You'll learn tips about when and where to search for them. Presented by Kim High, Metroparks naturalist/historical Interpreter.
Fallen Timbers Battlefield
March 25
Blue and Gold-winged Warblers
University of Toledo student Gunner Kramer will discuss his research on blue and golden-winged warblers. These small songbirds make their way through northwest Ohio twice a year on their journey to and from their breeding grounds in Canada and the Artic.
Rouch de Bout shelter, Farnsworth