Your River Connection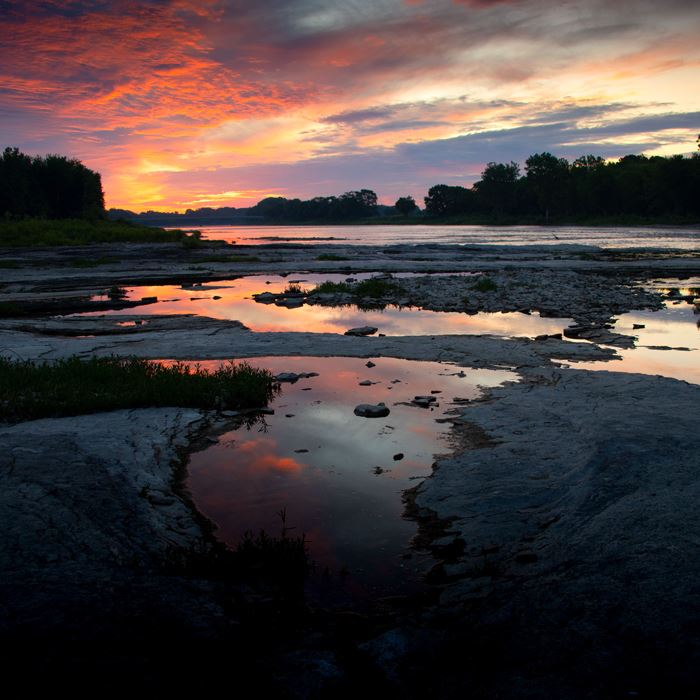 Canoeing, kayaking, camping, birdwatching, biking, hiking and great fishing opportunities are right in our own backyards. The Maumee River offers all of these and is only minutes away.
Metroparks like Middlegrounds, Side Cut, Farnsworth, Bend View, Providence – and soon, Glass City - are all connected by the Mighty Maumee and so are all of us living in Lucas County.
The river is the heart of a large drainage system fed by streams that flow through 17 counties in Ohio and parts of Michigan and Indiana. The Auglaize and Tiffin rivers, which join the Maumee in Defiance are the largest of Ohio's tributaries. These waterways empty into the river which empties into the Maumee Bay of Lake Erie – which eventually pours over Niagara Falls.
This 6,628 square mile watershed is the largest of the watersheds feeding the Great Lakes, yet small in comparison to the Mississippi River watershed, which is more than one million square miles.
Rivers and their watersheds work together, and the health of each can affect the other. Land use decisions within a watershed, such as the elimination of wetlands, can have a significant impact on the water quality of the Maumee and ultimately the Great Lakes.
Metroparks is a steward of thousands of acres of wetlands both along the Maumee and Lake Erie. Much time is spent each season managing migratory and breeding bird sites, conducting scientific research, removing invasive plant species and reforesting important riparian habitat, which all contribute in different ways to better water and wetland habitat quality in northwest Ohio.
Everyone lives in a watershed. Protect ours by conserving water and limiting runoff from your property. From capturing rain in rain barrels for use in your garden to planting trees and disposing of chemicals properly, our own actions play an important role in the quality of our water.
Did You Know?
If you fish in the summer at Side Cut, you might cach crappie, smallmouth bass, bluegill, carp, catfish, gar, bullhead, red-eared and other sunfish, Northern pike and yellow perch.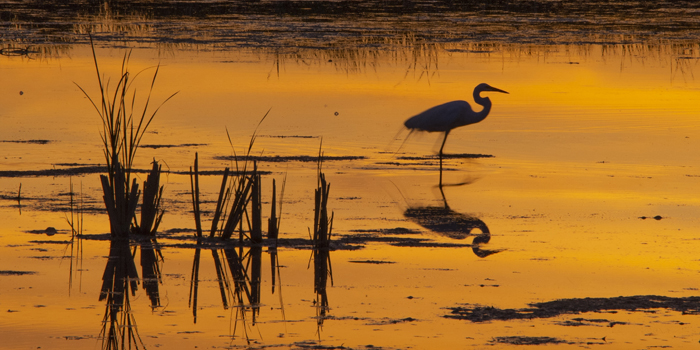 Maumee River photos by Art Weber