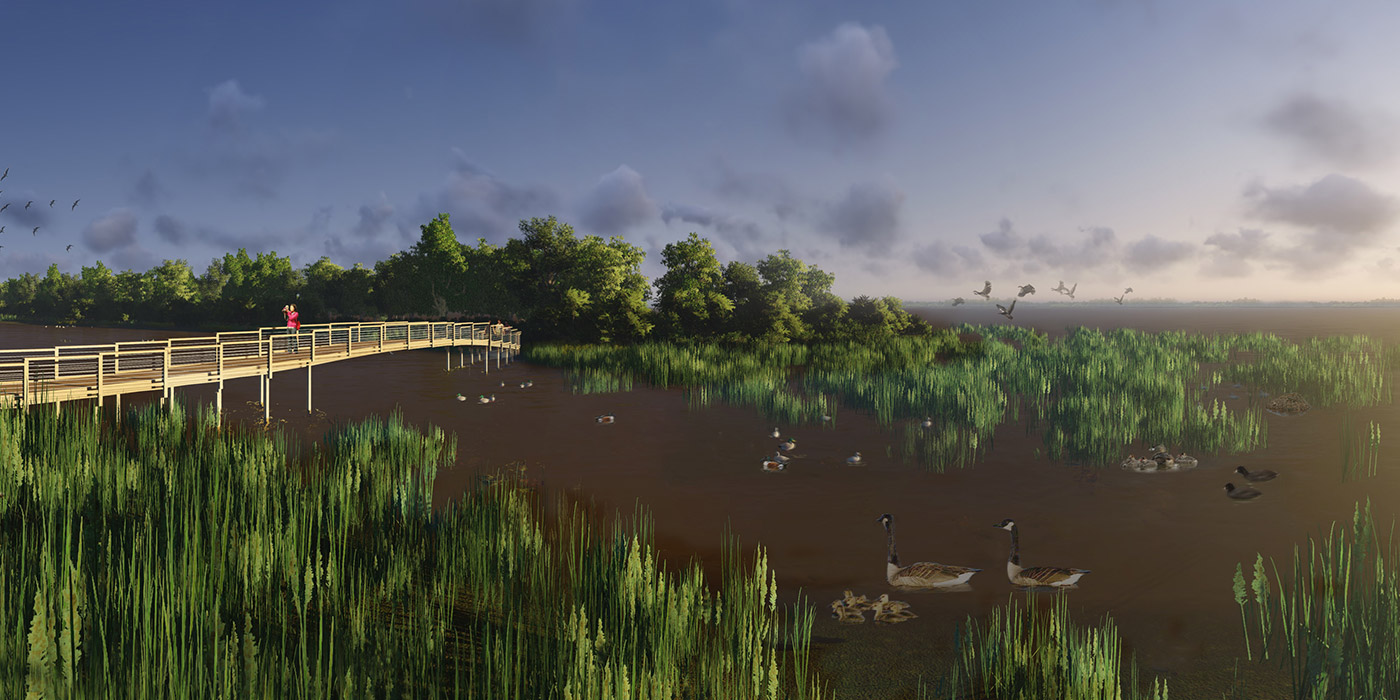 Howard Marsh will restore coastal wetlands in the Warbler Capital.
Coastal wetlands are critically important to a healthy Lake Erie, and they are imperiled. One of the most ambitious projects in Metroparks history is to restore part of a 1,000-acre wetland near the lakeshore in Jerusalem Township.
Howard Marsh, on State Route 2 at Howard Road, is scheduled to open to the public in spring 2018 with six miles of water trail for canoeing and kayaking and five miles of dike-top trails for hiking.
The future Metropark is adjacent to the Metzger Marsh State Wildlife Area in a region that also includes Maumee Bay State Park, Magee Marsh State Wildlife Area and the Ottawa National Wildlife Refuge. Together, these local, state and federal public lands are known for their concentration of songbirds, or warblers, especially during spring migration. 
The property, which was previously a working farm, was purchased with two partners in 2008 for $6 million. The Ohio Division of Wildlife contributed $3 million, the Clean Ohio Fund $1.8 million, and the Metroparks' land acquisition fund $1.2 million. At the time, this was the single largest purchase in Metroparks history both in acreage and cost.