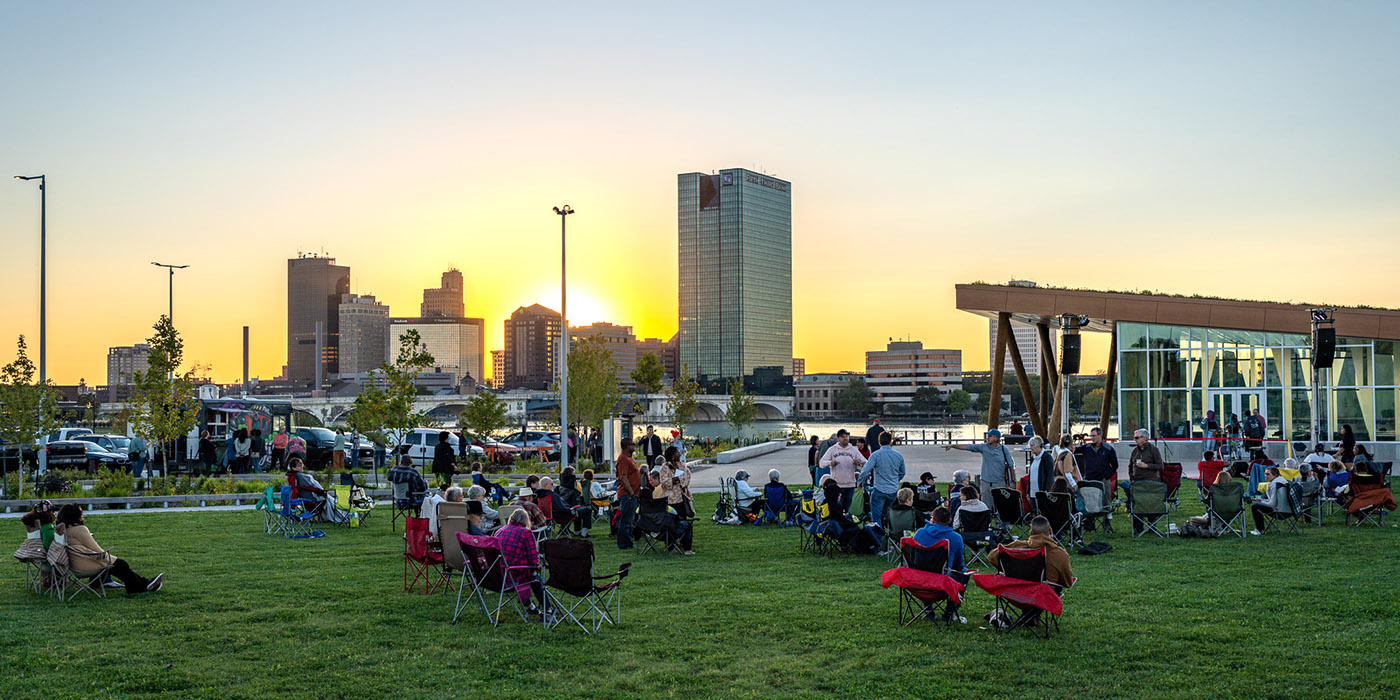 Metroparks Toledo offers "Pay What You Want" option for FREE concerts
All Metroparks produced concerts are free and open to the public. New in 2023 for our three Folk Music Series dates we will introduce a "Pay What You Want" option for attendees to go above and beyond to support important Metroparks initiatives. By doing so, donors are aiding in our commitment to our mission of conservation and supporting programs like Music in Green Spaces for the benefit and enjoyment of the public.
What does it mean to 'Pay What You Want'?
Metroparks seeks to remove barriers, whether it's between you and nature, art, or more, we encourage our community to connect with the outdoors in meaningful ways. 'Pay What You Want' is exactly what it sounds like - claim your tickets for free or choose to donate, and get outside and enjoy a show and your parks.
When can I Pay What I Want?
Our three Folk Music Series concerts require ticket reservations so we can best plan the enjoyment of our park visitors. When we require advanced reservations to see a Metroparks concert tickets will always be free, and there will be an option to "Pay What You Want' if you would like to make a gift to support your Metroparks. 
How do I Pay What I Want?
First, reserve your FREE concert tickets! If you choose to Pay What You Want, Click "Add" and enter any amount you'd like to donate.  Our most popular donation is $10 per ticket.

What if I want to claim free tickets and do not want to donate? 
Sold! Come on in. The Folk Music Series is open to all and we encourage your attendance, whether your reserving tickets for $0 or making a gift. The choice is yours and we're thrilled if you choose to spend your time in the outdoors or at one of our unique indoor park venues and enjoy music with us. 
Where does my donation go?
Support of programs like these and our Metroparks Memberships provides the vehicle to take our commitment even further. By donating or becoming a member, individuals and organizations are making a cause-driven statement to support Metroparks vision to ultimately become one of America's greatest park systems.  With over 12,000 acres of preserved land and 172 miles of trails to explore, your Metroparks are some of the most stunning outdoor experiences in North America. Thanks to the generosity of members and other loyal friends we continue to help expand the Metroparks preservation and educational activities. Each membership or donation helps support important Metroparks initiatives that might not otherwise be possible.
Can I Pay What I Want at the door??
Yes! Our volunteers will be at the entrance to accept donations but admission to enjoy the concerts is free.