Librarian Picks for October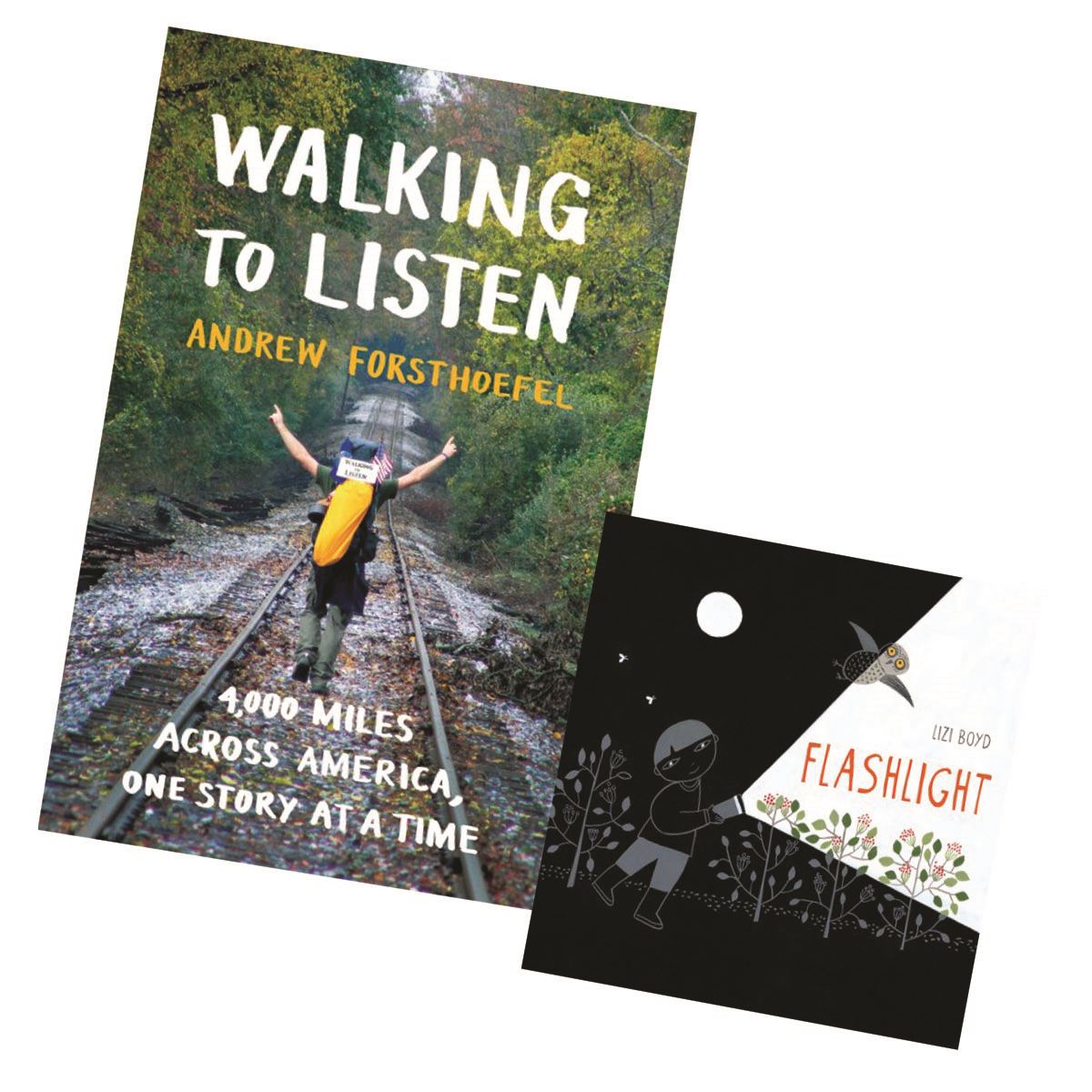 Recommended reading on nature related topics from librarians at the Toledo Lucas County Public  Library.
Flashlight
by Lizi Boyd
Inside a tent it's cozy. But what is going on outside? Is it dark? Is it scary? Not if you have your trusty flashlight! Told solely through images and using a spare yet dramatic palette, artist Lizi Boyd has crafted a masterful exploration of night, nature, and art. Both lyrical and humorous, this visual poem—like the flashlight beam itself—reveals that there is magic in the darkness. We just have to look for it. Also, make sure to check out #FlashlightFrenzy and be entered to win a night of camping at the Metroparks just for reading by flashlight.
Walking to Listen
by Andrew Forsthoefel
Feeling like a dreamer? Author of Walking to Listen, Andrew Forsthoefel is just that. A memoir of one young man's coming of age on a journey across America--told through the stories of the people of all ages, races, and inclinations he meets along the way. Even if a cross-country hike isn't for you, use this book as inspiration for the Metroparks Trail Challenge, and get out there and walk.