Metroparks and Partners Join Forces for a Fitter Toledo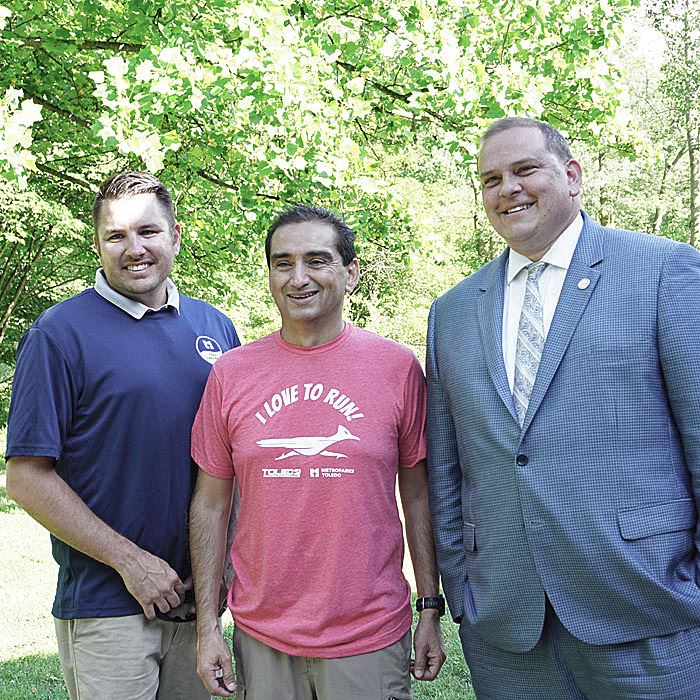 Permanent 5K Courses Coming to Five Metroparks
New Trail Challenge Season Begins
Metroparks teams up with the city on Take It Off Toledo
Metroparks and the Toledo Roadrunners Club are providing an additional way for Toledoans to "Take It Off" this summer.
Thanks to a grant from the running club, permanent 5K courses will be installed at five Metroparks. The first, at Swan Creek Preserve, opened during an inaugural run June 5 to celebrate National Running Day.
Object reference not set to an instance of an object.
Future courses will be marked at Oak Openings Preserve, Secor, Pearson and Side Cut Metroparks. The parks were chosen because they are the locations most frequently requested for charity 5K events.
Now, permanent signage will mark the courses, making it easier for groups to plan events. As permanent courses, they will also be available every day for use by visitors to track their distance.
"The Toledo Roadrunners Club has a solid partnership with Metroparks Toledo and we are happy to provide a grant to fund the signage for the permanent 5k courses," said Tom Silva, president of the club. "We are always working on ways to involve and educate the community to promote health and physical fitness through running. We are confident the community will benefit from the creation of these permanent 5k courses."
Metroparks Executive Director Dave Zenk will also announce changes to the park system's third annual Trail Challenge, a yearlong program where participants track the miles they walk, run, bicycle or paddle. This year, the program is being expanded beyond the Metroparks to include all miles accumulated, no matter where.
"Mayor Kapszukiewicz, through his Take It Off Toledo program, has challenged all of us to take fitness seriously," Zenk said. "The new 5K courses and running events cosponsored with our friends at Toledo Roadrunners, as well as our very successful Trail Challenge program are ways that Metroparks is doing its part for the cause of a healthier community."
Metroparks Trail Challenge is the Take It Off Toledo partner for June, July and August. 
--
Photo: Dave Zenk, Tom Silva and Mayor Kapszukiewicz
Object reference not set to an instance of an object.