Pergola Among Changes Coming to Swan Creek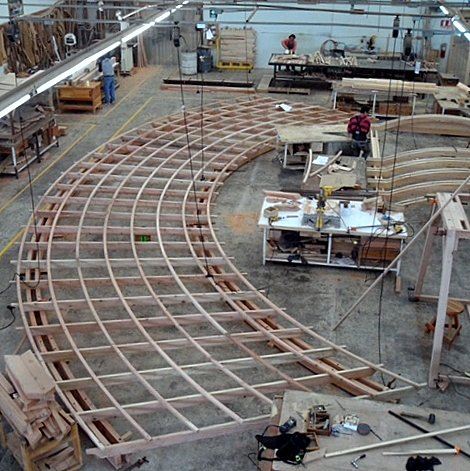 A 55-foot-long pergola is about to leave a California wood shop destined for Swan Creek Preserve as part of a new Glendale Trailhead. The project is just one of many that will keep the Metroparks Construction Crew and park staff busy though the summer.
The pergola was designed in house and fabricated out of recycled redwood by Forever Redwood, an Annapolis, California, organization that uses proceeds of product sales to fund restoration efforts in the redwood forests. It will be installed over a new pad and seating area that will replace a map stand structure that currently serves as the trailhead. Demolition of the old structures will begin Monday, April 24.
Other projects getting underway shortly at Swan Creek include:
The Brown Trail bridge guardrail will be replaced also starting the week of April 24. The two- to three-week project will require closing the bridge during work. The hope is to complete one side at a time each week, allowing the bridge to be re-opened on weekends.
On the Airport Highway side of the park, a new playground will break ground by May 15 with a tentative opening date of July 4.
A wedding gazebo will be built this summer on the Blue Trail.
And new entry signs will be installed at both the Glendale and Airport sides of the park.