Public Invited to Learn About Plans for S. Toledo Property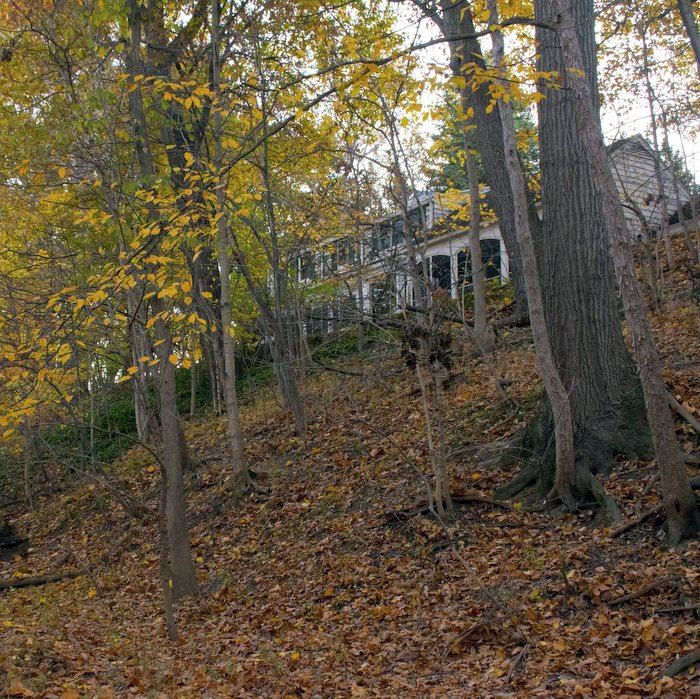 Follow up: See the Display boards that were shown during the public meeting (PDF)
---
The public is invited to an open house-style meeting to learn about plans for a small park in South Toledo next Thursday, April 7, between 5 and 6:30 p.m. at Genesis Village, 2429 S. Reynolds Road.
Park district staff will be on hand to answer questions and collect comments about the 50-acre property in a residential neighborhood on Swan Creek Drive.
Sometimes called Brookwood, the wooded property straddling Swan Creek will not be like other Metroparks. It will be in use only during programs, small events and rentals.
The work represents an important step in the realization of a long-term vision made possible by the generosity of the Belt family.
In 1999, on her 90th birthday, piano teacher Virginia Belt donated an initial 45 acres of her property to Metroparks. Mrs. Belt died in 2003, and her home and another five acres were transferred to the park system in 2004. At that time, the Belt family also established an endowment with the Toledo Community Foundation with a gift to Metroparks of more than $300,000.
Exterior renovations were made to the 1940-era home last year. This summer, Metroparks plans to renovate the interior to create a flexible use space, improve drainage on the site, add a small parking lot and create a path to the creek
Fewer than a dozen hazardous, dead or dying trees along the property line were recently taken down by a tree service for safety.
The property is adjacent to 67 acres donated to Metroparks in 1995 by the Anderson family. The park system also has an option to acquire an additional 16 acres from the Andersons at some point in the future.