Sleeves Protect Tiny Trees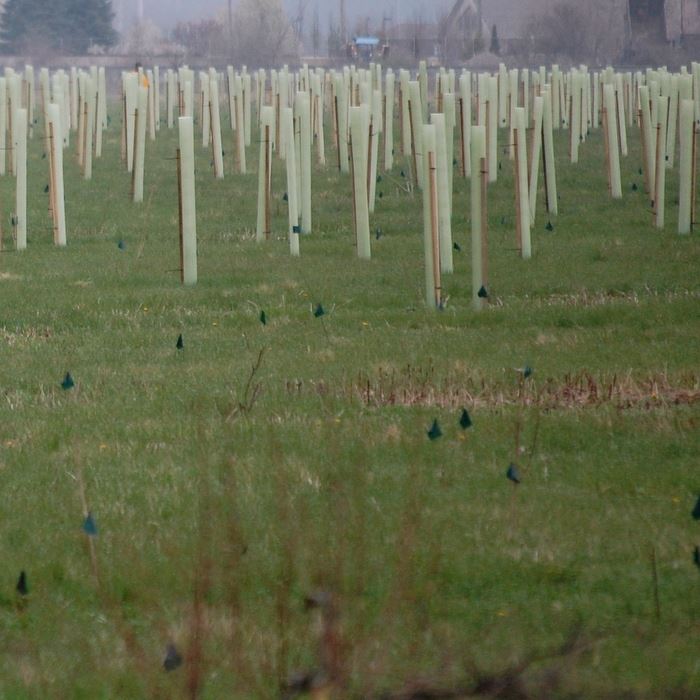 Those white tubes on the open fields at Fallen Timbers Battlefield Metropark are protective sleeves for newly planted trees.
The tubes and stakes, which are visible from the US23-US24 interchange, give the tiny, mixed hardwood trees a fighting chance against the elements and wildlife that feed on them.
Of the 9,000 trees planted at the Battlefield this year, 5,000 of them have the protective sleeves. The sleeves will remain there for several years.
Over the last three years, with the help of volunteers, Metroparks has planted more than 37,000 trees to reforest portions of the park, which opened in October 2015.