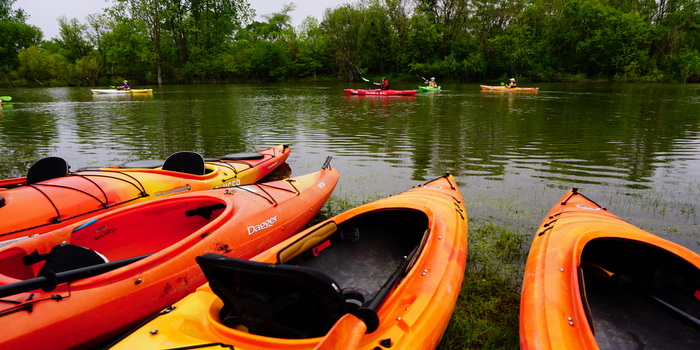 Outdoor Expo is presented by Yark Subaru
At Outdoor Expo, everyone will have the opportunity to try out our newest feature – our mobile rock climbing wall – plus tree climbing, archery, kayaking, stand up paddleboarding, mountain biking, Kidz Zone, and much, much more. Metroparks outdoor skills experts will be on hand to guide you as you discover your next outdoor passion—regardless of ability.
This is an inclusive event and staff are trained and ready to make accommodations. Adaptive equipment will be readily available.
All of this adventure is closer than you think – at Blue Creek Metropark, Nona France Quarry Area. Metroparks has been busy improving the Nona France Area, highlighting its natural beauty and features. Plan your day for the Expo and experience the new and improved Blue Creek Metropark.
Food trucks and music on site, so plan to make it a day in the outdoors at the Expo.
Saturday, September 18, 10 a.m. to 4 p.m.
Blue Creek Metropark, Nona France Quarry Area
7035 Providence Street
Whitehouse, Ohio 43571
Metroparks is also providing transportation accommodations. TARPS can drop off at Kroger in Waterville (8730 Waterville Swanton Rd, Waterville, OH 43566). This is their closest drop off location to Blue Creek.  A rental van will provide round-trip shuttles from Kroger to Blue Creek Metropark in the Nona France Quarry Area. (7035 Providence Street). There will be one round trip per hour, on the hour, 10 a.m. to 4 p.m.! The Van holds 7 non-WC users or 2 WC users & 2 non-WC users.
#GetOutsideYourself
If interested in volunteering for this event call  (419) 407-9703.