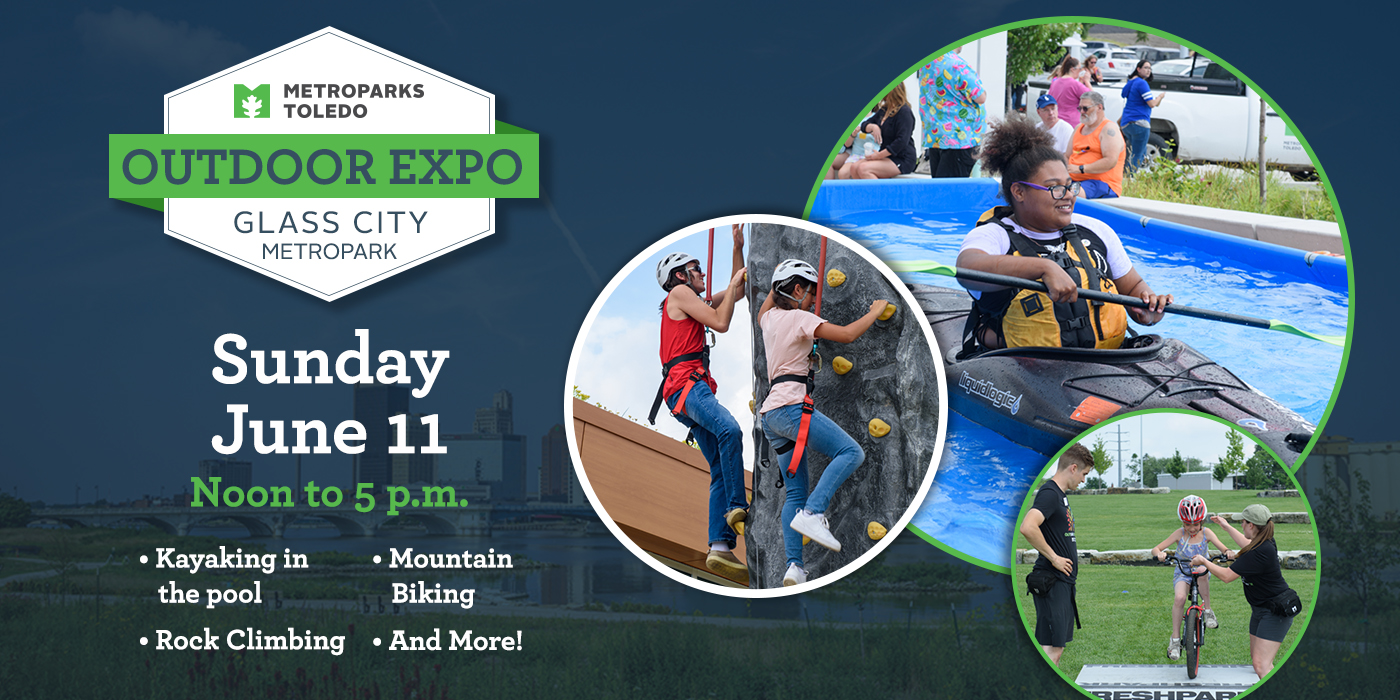 Outdoor Expo at Glass City Metropark
Sunday, June 11, Noon to 5 p.m.
Metroparks Toledo hosts the biggest annual event of the year at Glass City Metropark during our Opening Weekend celebration. Metroparks is for everyone and Outdoor Expo invites the community to try kayaking, rock climbing, mountain biking, Kids Zone and much more. Metroparks programmers will be on site to showcase the new park and guide you as you discover your next outdoor passion – regardless of ability.
This is an inclusive event and staff are trained and ready to make accommodations. A low sensory zone will be available at the Glass City Pavilion. Adaptive equipment will be readily available.
#GetOutsideYourself
Volunteer Opportunity for Outdoor Expo
Glass City Metropark
June 11, 10 a.m. to noon, 11 a.m. to 2:30 p.m., 2 to 5:30 p.m. or 5 to 6:30 p.m.
Volunteers are needed to assist with outdoor skills including archery, mountain biking, rock climbing, hammocking, and in the kid's zone. Assistance is also needed with set-up and teardown. If you are interested in this opportunity, please connect with Hannah Calandra at Hannah.Calandra@metroparkstoledo.com or by phone at 419-407-9840. No experience required!
Glass City Metropark
1001 Front Street
Toledo, Ohio 43605