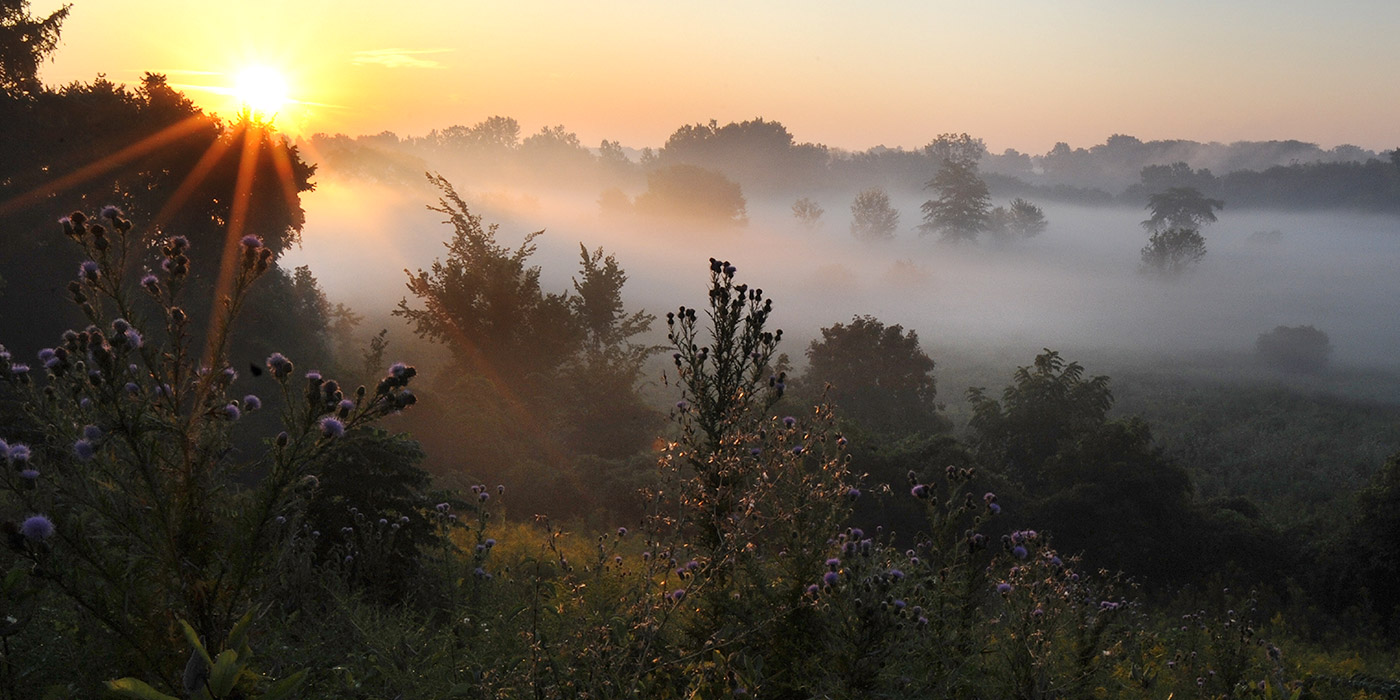 More than just a pretty place.
The scenic Metroparks where we go to play with our children, attend family reunions and walk our dogs are more than just pretty places—they are important parts of the story we tell about our region.
Residents and regular visitors are well aware of the benefits of the Metroparks. About half of Lucas County residents say they visit a Metropark at least once a month, and almost 70 percent say they visit four to 11 times per year. An estimated 5 million people passed through the gates of the Metroparks in 2019.
The park system also plays a vital role in how the Toledo area presents itself to the world. Our clean, green, safe and scenic parks are part of our region's identity and quality of life.
Why are Metroparks important? Experts say parks are good for the health and vitality of a community and the environment; help attract residents and visitors; and play a role in attracting businesses to locate here.
More important, here's what Lucas County residents had to say when asked in a survey.
94 percent said the Metroparks improve the quality of life in our community
90 percent said the park system contributes to the overall health of individuals
87 percent said the parks contribute to water and air quality
82 percent agreed that they help recruit and retain visitors, businesses and residents and are important to economic development
82 percent also said that supporting Metroparks is an investment in property values
In addition to their value as places to gather, recreate and learn about nature, the Metroparks represent a public investment that pays returns in many other ways. Parks and open space benefit the community by helping to clean the air and water, retaining storm water, harboring wildlife and enhancing property values. Real estate brokers know that being near a park is often a priority for families looking to relocate.
"Parks make money," said John Crompton, a Distinguished Professor at Texas A&M University, and an internationally-known expert on the value of parks and open space, when he spoke at Wildwood Preserve.
Dr. Crompton explained that private golf communities allocate large amounts of land for open space because they can sell the surrounding residential lots at a premium. In the same way, he said, parks add value to the communities around them. Homes near a nature park can enjoy greater property values than the same home located elsewhere, he said.
He added that parks and open space are vital to recruiting and retaining talented workers and small businesses that have the flexibility to locate anywhere. "CEOs of small businesses want to locate where they want to live," he said.
His advice to cities: amenities such as parks are as important as other factors, such as business costs, to an economic development plan. "It is key: Make it a nice place to live," he said.
With the community's support, making the region a nice place to live has been Metroparks of the Toledo Area's priority for more than 80 years.
Related
Study: The Economic Benefits of Metroparks, by the Trust for Public Land
---