April is National Volunteer Month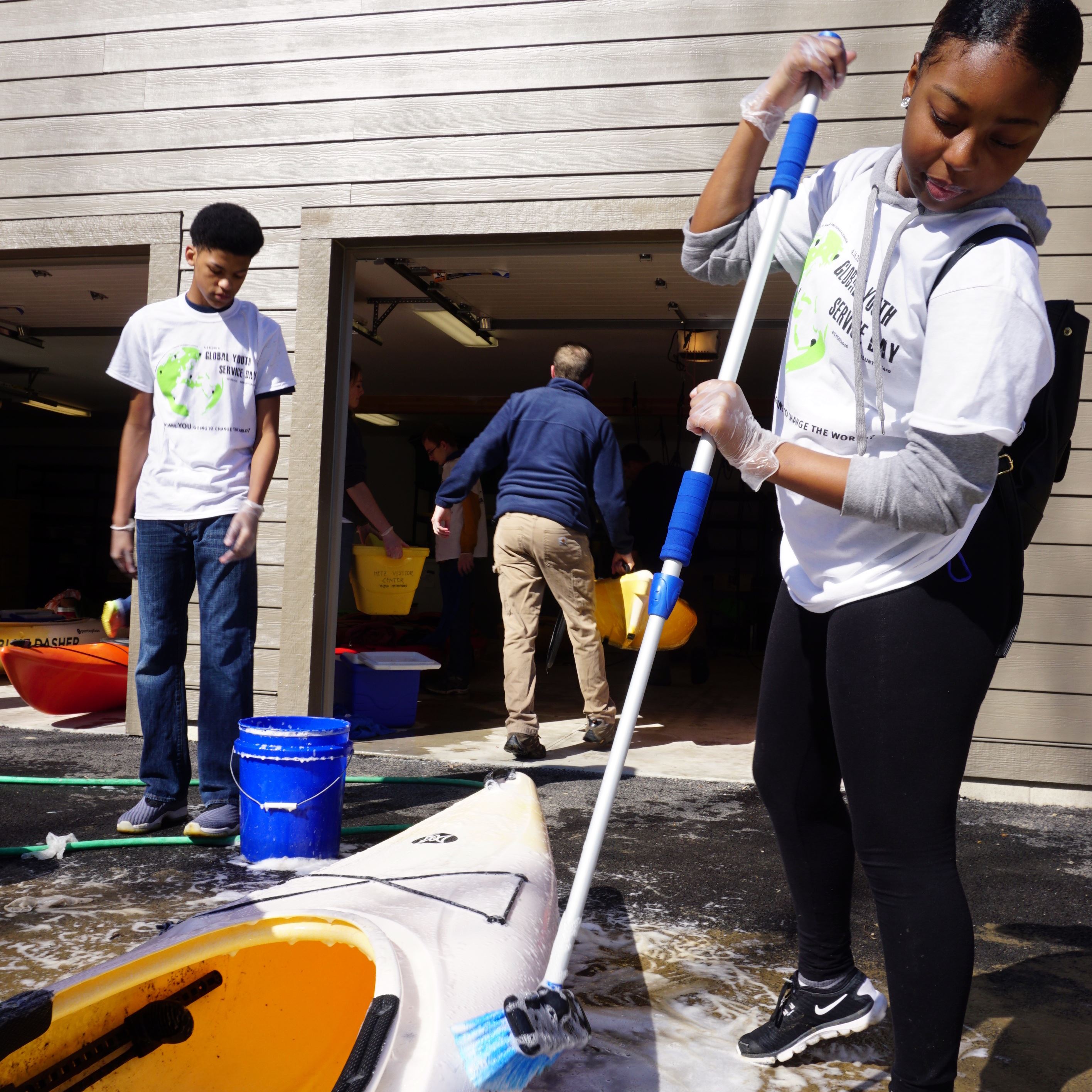 Up for a fun, meaningful, healthy and rewarding activity?
Our parks are essential in so many ways. They contribute to our health and happiness, not to mention the health of the earth! And during the past year, our parks have provided relief from the isolation of the pandemic – it's been a chance to get out into nature and move!
Research shows that being in nature can reduce anger, fear and stress. It contributes to your physical wellbeing, reducing blood pressure, heart rate, muscle tension and the production of stress hormones.
It's also proven that volunteering can make us happy, improve mental and physical health, and make us feel about 5 years younger than non-volunteers our age. So imagine the benefits when you combine the two, and volunteer in your Metroparks!
We're celebrating our volunteers during April, which is National Volunteer Month. A part of President George H. W. Bush's 1000 Points of Light campaign in 1991, National Volunteer Month was established to celebrate the efforts of 63 million Americans – a quarter of the adult population – who volunteer to make a difference in our country.
At the Metroparks, there is a volunteer opportunity for everyone. Whether you're a teen or retired, skilled in gardening or wanting to learn something new, want a regular commitment or a once-in-a-while activity, there's a volunteer spot here for you! Typically, 3,500 volunteers donate 50,000 hours to Metroparks. 
Do you love to get dirty? Get into the soil and help us keep our parks in great shape. Adopt a landscape bed at your favorite park, take on a park restoration project, plant native seeds or maintain your favorite trails.
Make a difference in our natural world by monitoring breeds, plants or water quality. Help maintaining our bird populations or work on park conservation projects.
Do you like being out in public? Metroparks volunteers are Manor House docents, Garden Ambassadors, trail volunteers and facility hosts. They lead walks, staff information tables and serve as the face of the Metroparks to the community.
We're celebrating all our volunteers and introducing many of them to you in activities planned for every day this month! Watch for weekly blog posts on our website and follow our social media pages to meet these talented people. You'll get to see how talented and important our volunteers are, and how we could never operate here without them. You'll see how much fun volunteering at Metroparks is, and that even during the darkest days of the pandemic you'll find smiles behind the masks of Metroparks volunteers!
And most important, you may find your perfect volunteer spot here.