Blue Creek Nursery Receives National Award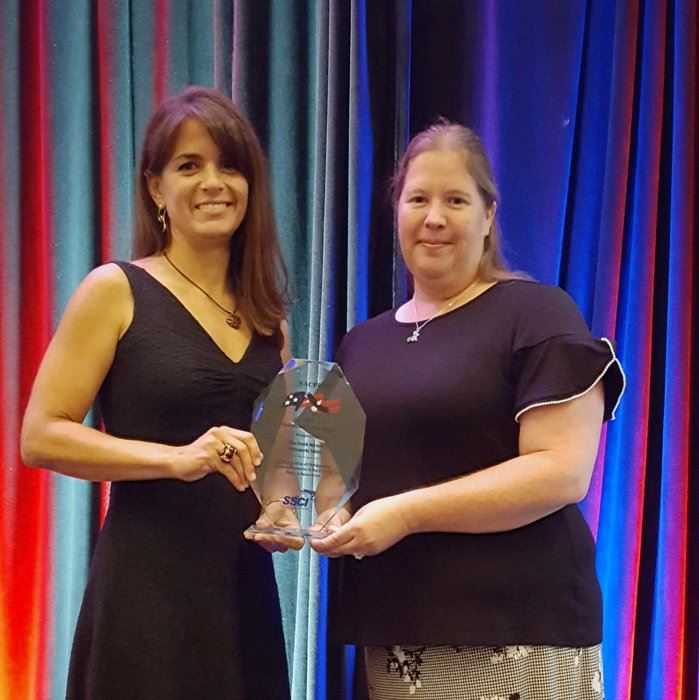 Metroparks Toledo's Blue Creek Nursery in Whitehouse received national recognition July 22 at the summer meeting of the National Association of County Parks and Recreation Officials, held in Nashville.
Blue Creek generates more than one ton of native plant seed annually to restore natural areas in the Metroparks. NACPRO recognized the nursery with is Operational Facilities Award for 2018.
Photo: Jenella Hodel, natural resources crew leader, and Penny Niday, seed nursery coordinator, were at the awards ceremony to accept the honor.
From the NACPRO website:
"These awards are presented to recognize a NACPRO member agency that has provided a unique or exceptional area, facility, trail, corridor, operational or historical facility; to focus national attention on the very best of facility design; to encourage outstanding efforts in planning, design, construction, and benefits to the community."