Couple Who Met While Volunteering Light the MetroTree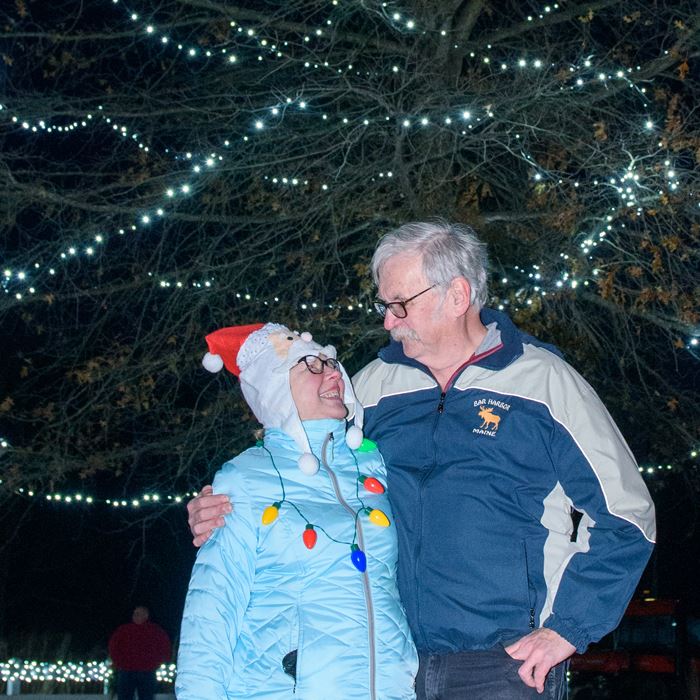 Metroparks Members Joseph and Pam Rosol Friday evening threw the switch to light the MetroTree, a new tradition by the Metroparks Toledo Foundation to begin the annual Holidays at the Manor House celebration.
The pin oak tree was lighted during a special Members event, and Joseph and Pam were selected at random to do the honors..
The couple's support of Metroparks goes beyond their membership. They are members of the Volunteer Trail Patrol, which provides customer service and help keep the parks and trails safe.
It was through their volunteer service that the couple met seven years ago and became friends. They have now celebrated their third wedding anniversary!