Discover the Quarry at Blue Creek, October 22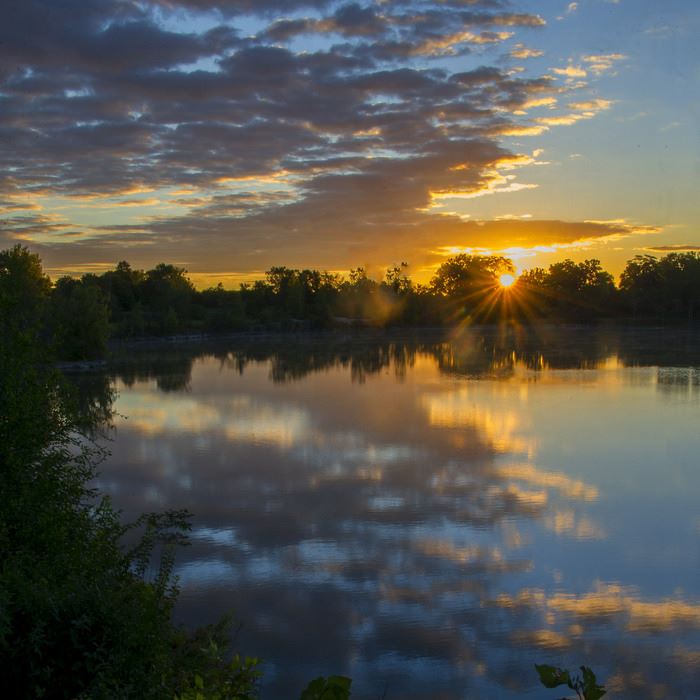 The former Nona France quarry in Whitehouse, now part of Blue Creek Metropark, is the backdrop for a fall festival, Saturday, October 22 from 10 a.m. to 2 p.m.

The quarry is behind the village offices, with an entrance on Providence Street.
NEW: Try Bubble Soccer. Sign up here
Try kayaking on the quarry, archery and bouldering (climbing without ropes on the rock face)
Food by food trucks and music by buskers and a DJ
See demonstrations of remote control planes and boats by the Flying Tigers RC Model Club and Maumee Valley Boat Club
Take a free horse-drawn carriage ride
Just for fun: See a trebuchet (pumpkin chucker) in action
And much more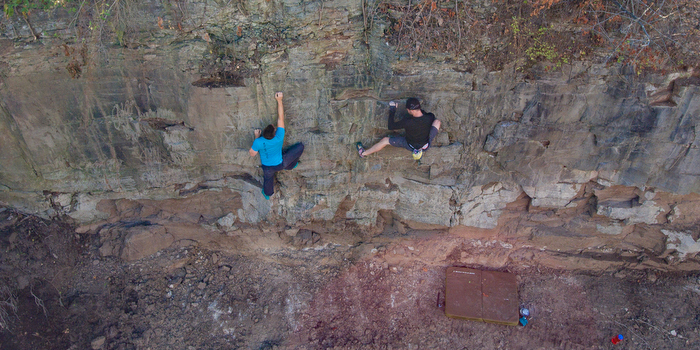 Try bouldering on a quarry wall at Blue Creek.
Sponsors: Metroparks, Village of Whitehouse, Anthony Wayne Regional Chamber of Commerce and the Anthony Wayne Youth Foundation.Camp out overnight.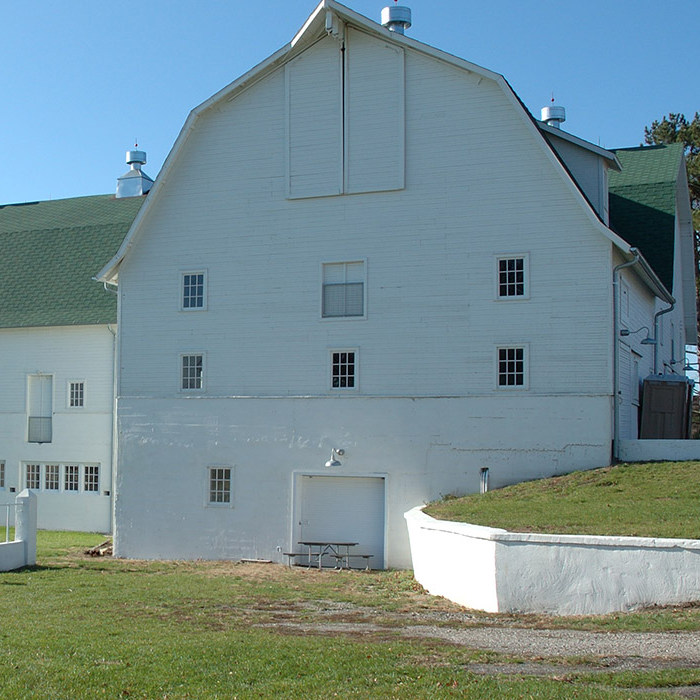 About Blue Creek
Blue Creek Metropark is a sprawling park in the country with an interesting history and a bright future.
With two quarries, picturesque farm buildings and the involvement of several partner agencies, the park is unique in the Metroparks system. It's also one of the largest Metroparks.
Blue Creek is a quiet country retreat where visitors can walk a looped trail through a wetland and around a quarry pond, drop a fishing line or launch a kayak at a larger quarry. The trail begins near an old hog barn on Schadel Road.
On Providence Road (behind the Whitehouse village offices), the former Nona France quarry is now open for kayaking, stand up paddleboating and fishing from shore or small boats. Both areas are open for daily use, 7 a.m. until dark.
Located on the edge of the Oak Openings region, Blue Creek was the site of limestone quarries in the mid- to late-1800s. In 1917, the city of Toledo bought the land to build a prison farm.
The property features glacial grooves, a pond, a wetland and an oak savanna. A focal point is a 20,873-square-foot barn with a gambrel roof and plank frame built in the late 1920s. The barn and other out buildings were part of the Toledo House of Corrections, also known as "The Workhouse," a jail where the inmates tended to the farm. 
Blue Creek is operated in partnership with the Village of Whitehouse; Nature's Nursery wildlife rehabilitation center; the Anthony Wayne Youth Foundation, which operates the recreation complex; and the Lucas Soil and Water Conservation District.