Fifth Third Bank, Metroparks Toledo Partner to Send Kids to Camp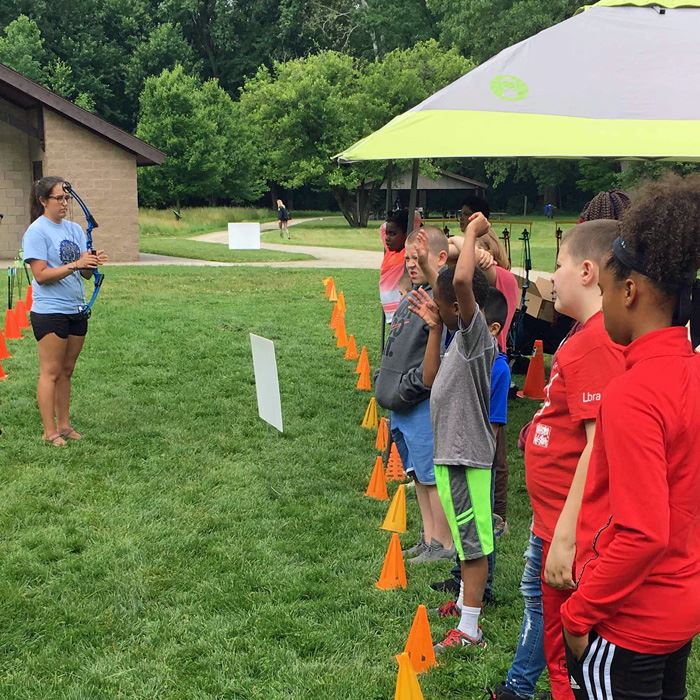 1,000 Kids to Get Camp Experience
Children who might not otherwise have an opportunity to experience the many benefits of summer camp will be attending Metroparks Connections Camp this season thanks to support from Fifth Third Bank.
At weeklong Connections Camps, children ages 5 to 12 receive a full summer camp experience, including instruction in archery, canoeing, tree climbing and other outdoor skills. They also participate in environmental education activities such as nature walks, crafts and games.
"At camp, kids get exercise, develop lifelong social skills and confidence, as well as an appreciation for nature and a love for the outdoors," said Shannon Hughes, director of education and programming. "This year, through our partnership with Fifth Third Bank, we will be able to reach even more kids."
Fifth Third is the presenting sponsor of Connections Camps, providing $60,000 a year for three years to help fund camp counselors and supplies.
"Fifth Third is proud to sponsor Connections Camp to allow children the chance to enjoy a meaningful camp experience and support the work that Metroparks Toledo does to enhance our community," said Alex J. Gerken, Fifth Third Bank Toledo city president.
Hughes said she anticipates reaching about 1,000 kids this summer – a record number. Partner agencies that work with underserved children select and refer kids to the program.
Metroparks Members also contribute funding to the camps.
"Community partners allow us to extend our services, try new things and reach even more people," said Dave Zenk, executive director of Metroparks Toledo. "Thanks to the generosity of Fifth Third, kids will make memories at Connections Camp, helping to inspire the next generation of conservationists."