FitPark: Pickleball Opens at Pearson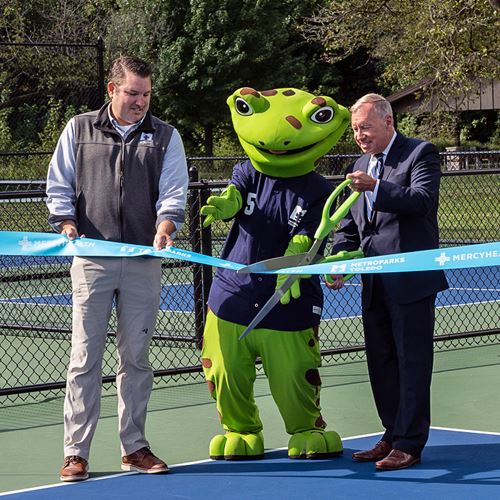 Metroparks and MercyHealth cut the ribbon today on FitPark: Pickleball at Pearson Metropark and celebrated the completion of a series of FitPark recreational and fitness facilities across the park system, sponsored by MercyHealth.
"Like the first four FitParks, FitPark: Pickleball taps into the outdoor recreation people are looking for today, and provides first class facilities to enjoy them," said Dave Zenk, executive director of Metroparks Toledo.
Jim Weidner, COO off MercyHealth-Toledo, spoke at the event then teams from Metroparks and MercyHealth played a friendly demonstration game.
"On behalf of the Board of Park Commissioners and the nearly 7 million visitors a year to the Metroparks, I want to thank MercyHealth for its commitment to a healthier, more active community," Zenk said.
The first event at the new facility, a pickleball mixer on September 17, was also announced.
In 2017, MercyHealth pledged a major financial gift to create five FitParks across the Metroparks system.
The latest, FitPark: Pickleball, is a renovated tennis complex at Pearson with four pickleball and two tennis courts to meet the growing interest in pickleball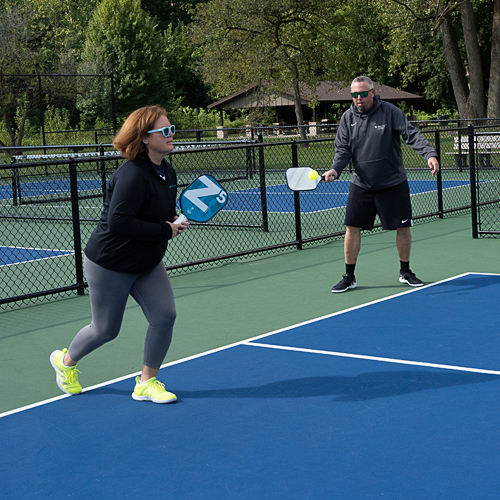 The first FitPark opened in 2018 at the east entrance to Wildwood Preserve and includes equipment designed for aerobic and balance exercise; core and muscle strengthening; and accessibility
FitPark: Paddle, opened in 2019, includes a kayak concession at Farnsworth and self-serve kayak shares at Howard Marsh, Blue Creek and Glass City Metroparks
FitPark: Ride, also opened in 2019, is a mountain bike skills course near the Beach Ridge Singletrack mountain bike trail at Oak Openings Preserve
FitPark: Climb, launched in 2021, is a portable rock climbing wall that has been used at outdoor expos and other events in the Metroparks, community festivals, neighborhood events and schools across Lucas County