How Not to Camp with Toddlers Series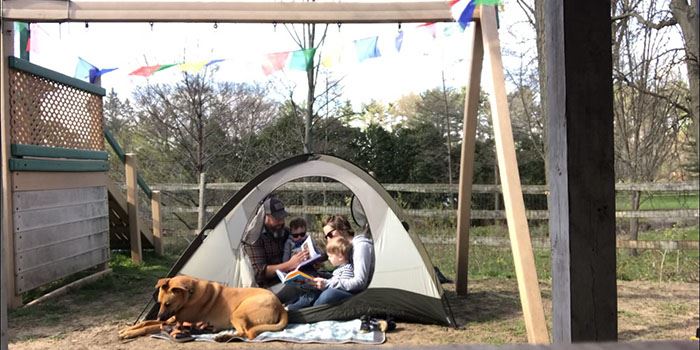 INTRODUCTION
How (Not) to Camp with Toddlers--a Photo Guide.
Spoiler alert. This is not real advice—not really. The goal was to create real advice—that turned into many mishaps and hilarious stories.  Now I am just sharing them with you to set the parenting bar really low.  You can do better than this. You're welcome.
For actual tips on how to camp with your kids:
https://www.rei.com/learn/expert-advice/camping-kids.html
DISCLAIMER: Although Ashley Smith is the Manager of Outdoor Skills for Metroparks Toledo, please know that these misadventures are just for fun and do not actually reflect any of the great programs that the Outdoor Skills team produce.
One program that was scheduled and has now been canceled due to COVID-19 is the Great American Backyard Campout on June 27, 2020. Well, if you ask me, the Greatest part about the American Backyard Campout, is that we can do it anyway—in our actual backyards, kitchen, or living room.
What do you say, folks?
Follow along as this clan of stinky and dirty children gear up to participate in this national event at the end of June. Hopefully you can learn from the mistakes we have already had and will (probably) continue to have and turn your experience into a successful campout!
The video below is a time-lapsed video.
CHAPTER 1: DO NOT PROMISE A CAMPOUT AND NOT DELIVER
Folks this is Mistake #1.  "But there is thunder and lightning…" is not a valid excuse.
Do use camping as leverage to get anything you want from them.  "Well, if you want to go camping, then you have to brush your teeth and go potty!  Now!"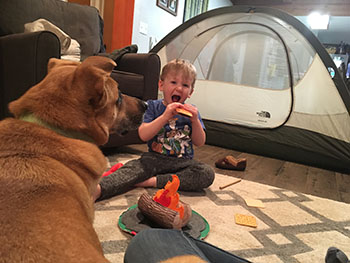 Please know that you don't have to have all the right gear (or any gear) to make memories.  You can do a campout on the living room floor, read books under a blanket, have a picnic under your kitchen table, etc.  (Which is what we did after the tantrum about the thunder and lightning…)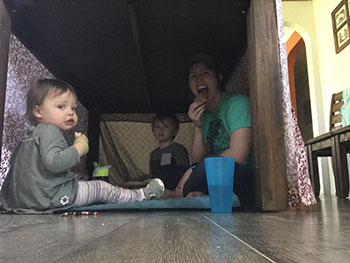 Do make sure your baby is safe.  Promising that she can do a campout in the living room then putting her in the pack n' play = meltdown.  "But I want you to be safe," is not something that she wants to hear when you "break her heart." It's fine. She will get over it. Safety first, right everyone?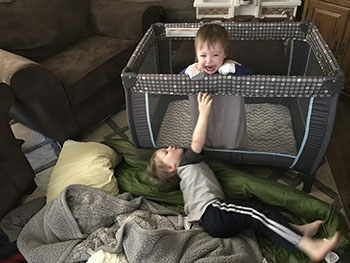 CHAPTER 2 will be released on May 31, 2020.