Intro To Group Cycling Clinic Offered in May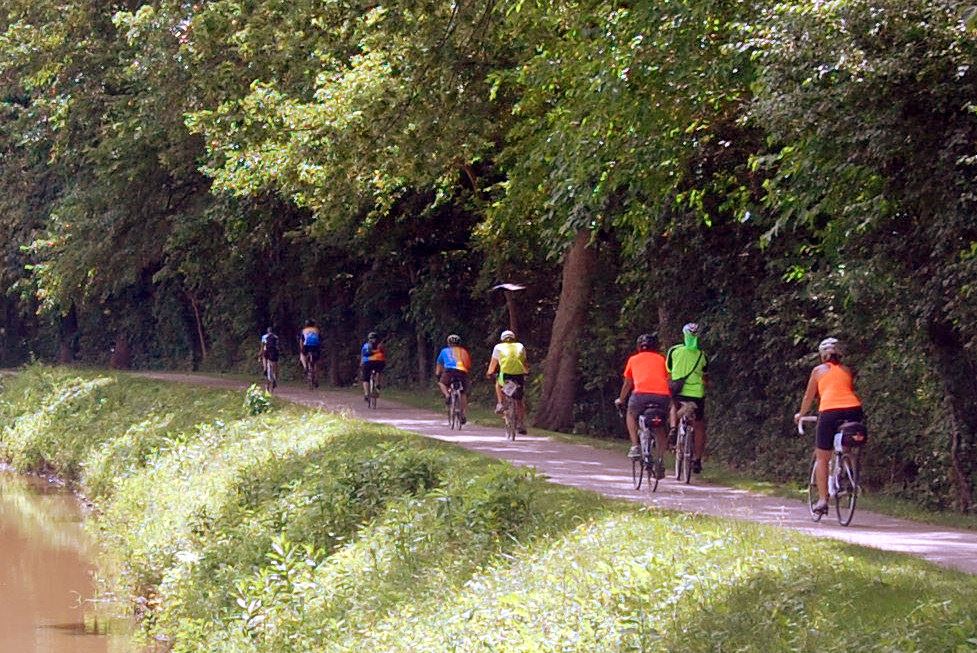 Gear up for another season of cycling with Toledo Area Bicyclists (TAB) and Metroparks. A free, four-week group cycling clinic, Tuesday evenings, May 3, 10, 17 and 24 at Secor Metropark, will introduce riders to the basics of group riding.
This clinic is not for beginning riders, but those who have some miles in the saddle and are ready to give group cycling a try and intermediate riders looking to brush up on their group riding skills.
How it Works
The clinic will meet Tuesday evenings promptly at 6:30 in the parking lot of the National Center for Nature Photography at Secor. Each session will start with a 10 to 15 minute discussion covering various topics you will need to understand to safely join a group ride.
The group will then hit the road for a 16- to 20-mile ride.  The ride is a small chain ring, no-drop ride with an average speed between 14 to 16 Mph. There will be time after the ride for questions or group discussion.
What's Covered
Why ride in a group?
Rules of the road
What you need to know before you hit the road
Your responsibilities when participating in a group ride
Importance of communications and how to do it
Coexisting with traffic
Pace line riding
Pace line dangers
Pace line etiquette
What to do when it is your turn at the front
How to come off the front
Advanced pace lines, oscillating and echelon
Requirements
A helmet and a bicycle in good working order are mandatory
The ability to ride 20 miles at a 14 to 16 Mph pace
Desire and willingness to learn
Register Online
Classes are free! Register online here or call 419-407-9701.
Questions?
Contact Brian Gribble, 419-944-8588  bgribble@bex.net.