Learn Nighttime Photography from Wildlife Photographer John Barrett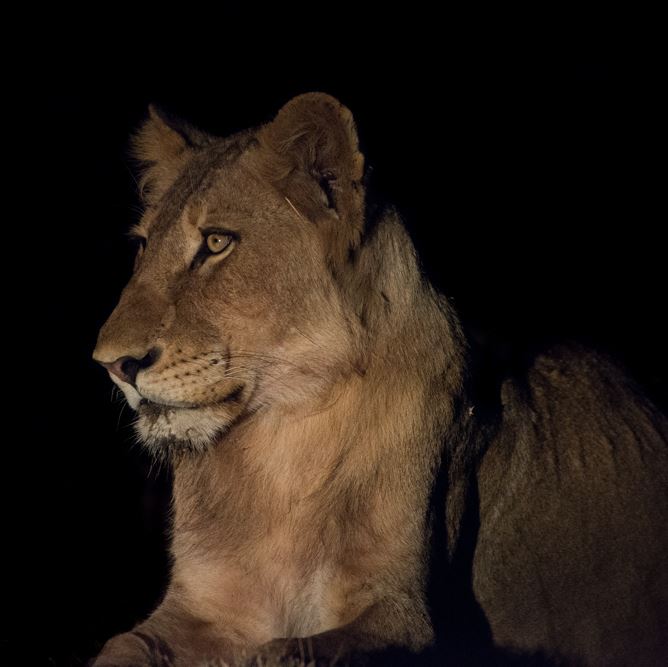 Nighttime presents a lot of exciting opportunities for a photographer, many of which do not require a flash.  In a special workshop Tuesday, October 18, wildlife photographer John Barrett will explore the opportunities the night provides.
"Under the full moon, we will experiment with exposure (and no flash) to create photos that look like they were taken during the day, except for the blue-colored, star-filled sky above," Barrett said. "This gives a fresh approach to landscapes and objects that leaves the viewer wondering how you managed to get a blue sky and stars at the same time."
Barrett said participants will also use flashlights to provide side and back lighting for low-key and silhouette shots.  "These dramatic techniques create a black background with dramatic lighting of the subject," he said. "I have used this technique on safari with results I really like, and it can be applied equally well to people."
Barrett will also bring laser pointers to show participants how to paint with light.  The laser pointers allow you to add fun touches to whatever you want to photograph. "Find a snow-covered tree out in a field (or just photograph your house) and with this technique you can string virtual lights on it for a holiday card or you can paint a wall with neon graffiti without leaving a mark."
This session requires a camera that can be manually adjusted (shutter speed, ISO and aperture), and a tripod. Bring a cable release and a strong flashlight if you have them.
Photo: While you won't be photographing lions like this one, the photo demonstrates the low-key technique that you will learn. Photo by John Barrett
Workshop
Tuesday, October 18, 7:30 p.m.
National Center for Nature Photography
Secor Metropark
Cost: $55
Register online