Metroparks Extended Hours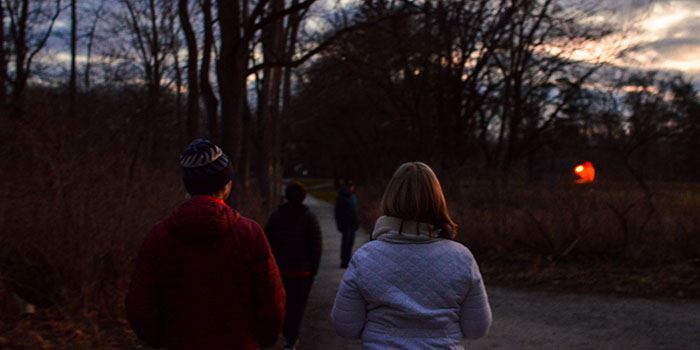 Metroparks Extended Hours
Experience your Metroparks in a new light literally! You asked and we delivered. Metroparks Extended Hours are just what the name implies we are open later so you can enjoy the parks after dark. Headlamps or flashlights strongly encouraged. Bikers are required to provide a front white light and red rear light. Hiking or biking buddies are also strongly encouraged, so bring a friend! Please continue to follow social distancing guidelines and use a mask while near other people and in restrooms. This area will be open regardless of the weather.
No Reservations Required, Free, Code 205515602 
Tuesday, May 25 5 to 10:30 p.m.
Evergreen Lake Area, Evergreen Lake Parking Lot
Thursday, June 3, 5 to 10:30 p.m.
Wildwood Main Entrance, Wildwood Metz Visitor Center
Tuesday, June 8, 5 to 10:30 p.m.
Secor Metropark, Secor Center Parking Lot
Tuesday, June 22, 5 to 10:30 p.m.
Howard Marsh, Howard Marsh Parking Lot
Thursday, July 1, 5 to 10:30 p.m.
Side Cut Metropark, Side Cut Riverview Area
Tuesday, July 6, 5 to 10:30 p.m.
Middlegrounds Metropark, Middlegrounds parking lot
Tuesday, July 20, 5 to 10:30 p.m.
Toledo Botanical Garden, Elmer or Bancroft parking lots
Please Note: No Dogs or Bikes Permitted at Toledo Botanical Garden
Metroparks After Dark Glow Paddling
Come out and paddle your Metroparks after dark! This is for those who have all the proper equipment required for night paddling—registered paddle craft, paddle, life jacket and red lights to preserve night vision. Recommended ages are 8+. Please bring a paddling buddy for safety. No registration required. No equipment? No problem! Register for our evening on the water programs—same time, same place.
No Reservations Required, Free, Bring Your Own Boat, Code 205501104.
June 11, 5 to 10:30 p.m.
Wiregrass Lake, parking lot
Metroparks After Dark: Mountain Bike Trail
Come out and ride the trails after dark! This is for those who have all the proper handlebar lights, headlamps, and tail lights required for night mountain biking. Recommended ages are 16 and up. Please bring a riding buddy for safety.
For the safety of our riders: All users must sign in on a clipboard at the kiosk. Metroparks asks for your name, phone number, and vehicle information. Riders must be on the trail no later than a designated time. Double check the time for each night—volunteer sweep riders will leave at that time. 
Metroparks has a limited supply of lights that are available to rent for $5 on a first come, first served basis. Credit card payment only. You will need to leave your driver's license with staff if you rent lights. Please note that no riders will be allowed to start their ride after 9 p.m. and the park closes at 10:30 p.m.
No Reservations Required, Free 
Oak Openings Preserve, Beach Ridge Area parking lot


Thursday, May 20
Thursday, June 17
Thursday, July 15
Thursday, July 29
Thursday, August 19
Tuesday, August 31
Thursday, September 16
Thursday, October 21