New Houses Will Benefit Birds and Bats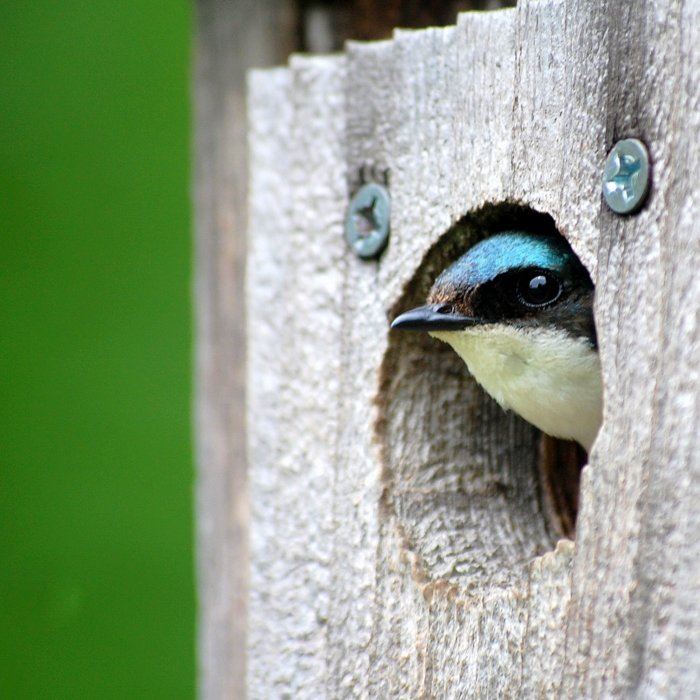 Metroparks is adding 20 new cavity nesting bird boxes and a bat "condo" to provide habitat for several important species.
Nesting boxes at Side Cut, Blue Creek and Howard Marsh Metroparks will attract nesting tree swallows, wood ducks and eastern bluebirds. Volunteers will monitor the boxes and report the data they collect. Volunteer Jim Hawkins spent many hours making 23 tree swallow/eastern bluebird boxes, as well as wire predator guards.
Just in time for spring bats, the Pearson staff is completing a large bat condo in a field behind the Pearson Memorial and flagpole. The house will provide a safe space for a maternity colony of big brown and little brown bats, which are both listed as Species of Concern in Ohio because of declining populations.
Metroparks other bat condo is at the Pine Ridge Area in Oak Openings Preserve.
Why it's Important
Native cavity-nesting birds must compete with non-native birds such as starlings and house sparrows that also nest is tree cavities, while also facing habitat loss. Nesting boxes with appropriate predator guards improves nesting success.
Bats play a vital role as the primary predators of night flying insects, including mosquitoes and agricultural pests.
Object reference not set to an instance of an object.