Park People: Jennifer Elsworth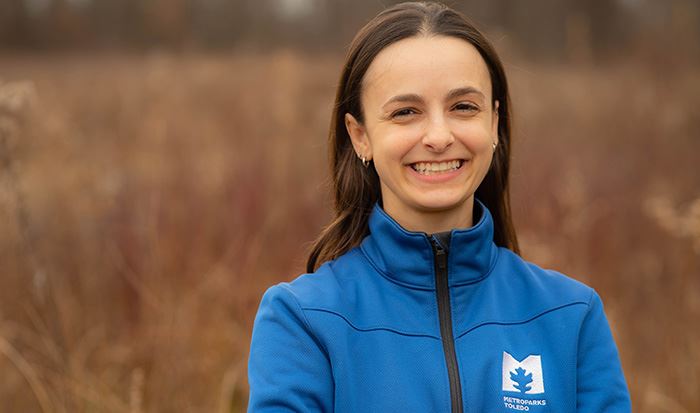 Jennifer Elsworth
Park Programming Coordinator
Hometown
Aurora, OH
 
First Job
Sea World Ohio. No I was not a whale trainer. I worked in Park Operations which means I cleaned toilets, emptied trash cans and swept up debris.
 
Achievement you are most proud of, career or other
Being a mother to two wonderful children.
 
Dream Trip
That would be a toss-up between the Galapagos Islands or Iceland. In college one of our professors took a trip to the Galapagos Islands and showed us a slideshow of his pictures. The wildlife viewing there is amazing! Also in college, I trained an Icelandic Horse as part of one of my equestrian courses. They are definitely unique and I think It'd be neat to see them in their natural habitat. 
Notable pet
I have three rescue dogs (Diesel, Mazerati and Hamilton) and one rescue pony named KC. They're all notable in some respect.
 
What is something few know about you?
In graduate school, my capstone project involved studying karst geology in Upstate New York. I got to explore and map primitive caves.
 
What brought you to Metroparks?
A family trip to Mammoth Cave in Middle School inspired me to want to become an interpretive naturalist. Shortly after I graduated from college Metroparks Toledo had an opening for a naturalist so I applied and was hired in. 
 
Your favorite park visited?
The Aldo Leopold Foundation in Baraboo, WI. Aldo Leopold is known as the Father of Wildlife Conservation. His most notable work was a book called A Sand County Almanac. It was neat to see the landscape in person that inspired that work and visit 'the shack' which is a National Historic Landmark.