Park People: Jim Shaw, Construction Crew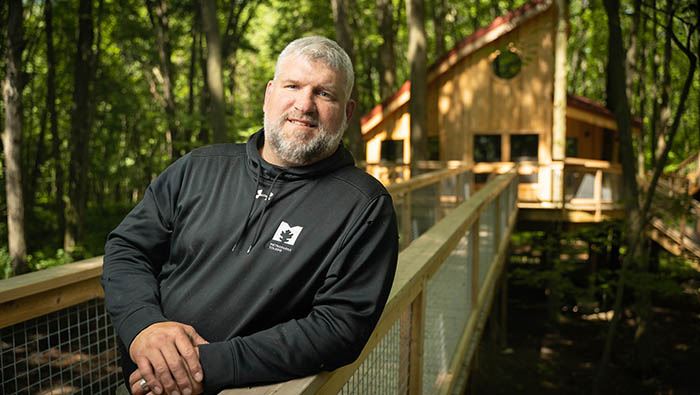 Jim Shaw
Construction Crew
The Metroparks roving construction crew is a talented team that takes on projects across the Metroparks. The crew is currently building the Cannaley Treehouse Village at Oak Openings Preserve.
Hometown
Whitehouse, Ohio
First Job:
My first job was working at Keil Farms on Hill Avenue.
Achievement you are most proud of, career or other:
I am a father of two girls and a boy.
Dream Trip:
My dream trip would have to be to New Zealand
Notable pet:
My golden retriever, Cooper 
What is something few know about you?
I was a Ranger for 9 years with the Metroparks. 
What brought you to Metroparks?
My mother and the late Tom Duvendack
Your favorite park visited?
My favorite park I've visited is Sleeping Bear Dunes