Park People: Kelly Griffin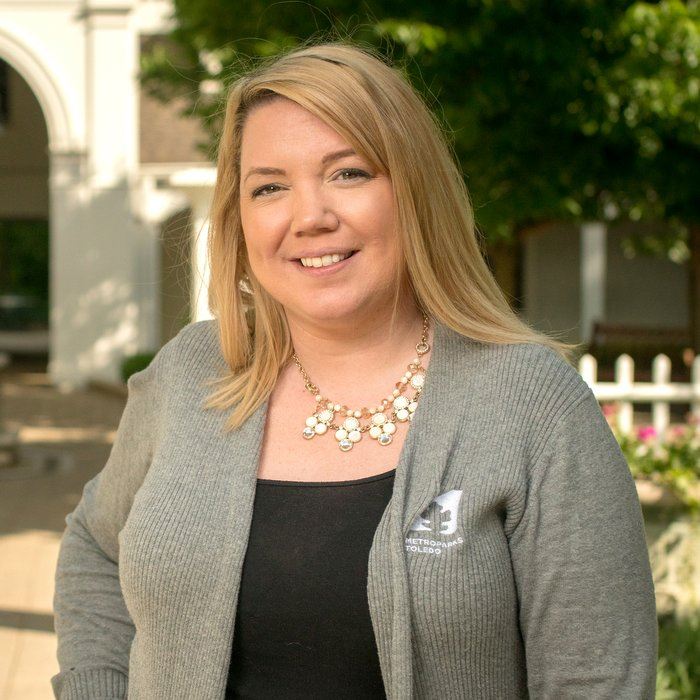 Kelly Griffin
Volunteer Coordinator
Hometown
Toledo! I have also lived in Chicago and Ann Arbor
First Job
My first job out of college was working with internal college events at the Franciscan Center at Lourdes University.
Achievement you are most proud of, career or other
I design and hand-make shoes for Miss Michigan to wear at Miss America. I spend months making them, so it feels very surreal to see photos and videos of my artwork at such a large, well-known event.
Dream Trip
I have never traveled west of Chicago, so I'd love to travel out to the West Coast to see real mountains and soak in brand new landscape and experiences. No plans, no rules, just pack up and go!
Notable pet
I have a 9 pound little ball of fluff named Raimi Banjo. She's half poodle, half Cavalier King Charles, and is only happy when she's on my lap.
What is something few know about you?
One of my biggest fears growing up was the shooting gallery in the lower level of the Manor House. I can't pinpoint why, but I believe it's because of the black walls, sand, and narrowing passage way. To this day, despite how often I work in the Manor House, I still get a bit anxious in the lower level when I'm near the shooting gallery.
What brought you to Metroparks?
My love for Toledo! I see so much growth and potential for this amazing city, and working with people who are truly dedicated to the success and development of the natural landscape of this region makes me feel like I'm doing my part in making Toledo a great city to live and work in.
Your favorite park visited?
The Great Smoky Mountains holds a lot of nostalgia for me. It was the first National Park I visited as a child and I still remember how breathtaking it was. It's definitely on the top of my list to go back!