Park People: Kyle Johnson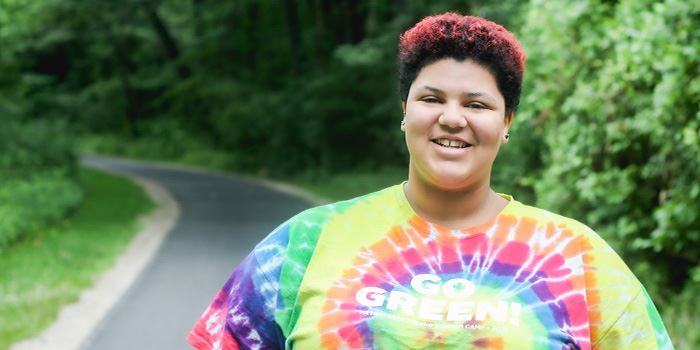 Kyle Johnson
Pronouns: He, Him, His
Toledo, Ohio
How do you lend a hand at Metroparks?
I am a proud CIT (Counselor in Training) for summer camps at the Metroparks!
How long have you volunteered at Metroparks?
I have been a CIT for 5 years now!  I love it!
Why do you give back to your community?
I give back in many ways.  Besides volunteering at the Metroparks, I have also volunteered my time at the Toledo Museum of Art, the Imagination Station, and many other local establishments. I really enjoy giving back and lending my time helping others and helping my community.
Why do you volunteer at Metroparks?
I started out as a Metroparks camper from Kindergarten through 7th grade.  When I was too old to attend day camps, I knew my time with the parks wasn't done.  In order to keep coming, I applied, and was accepted, as a CIT.
Your favorite park, trail or activity at Metroparks?
It's really hard to choose, so many of the parks have different things they offer.  I really enjoy walking the Boardwalk Trail at Wildwood.  Wildwood is close to home, and that particular trail is peaceful, quiet, and I love seeing the animals.
What would people be surprised to know about you?
I just graduated high school from the Toledo School for the Arts and have been accepted to The University of Toledo on a full academic scholarship.  My major is what people may be surprised with… My plan is to attend college and earn my degree in Mortuary Science.  It's a blend of science and art, two things I have a passion for.
What is the best thing (or some of the best things) about volunteering at Metroparks?
My favorite thing about volunteering, specifically about being a CIT, is watching the kids at camp engage with nature.  I love learning things about our area and then teaching the kids about it.  I even teach my mom things while we are out and about.