Park People: Larry and Susan Kowalski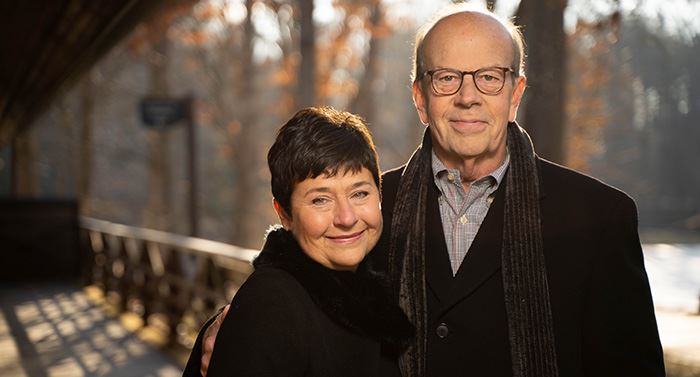 Park People: Larry and Susan Kowalski
Members & Treehouse Village Supporters
Larry and Susan, who have been married for 30 years, have shared a common interest from the very beginning of their relationship: an appreciation of the outdoors.
All five of the Kowalski children had their first nature hikes on the Orange trail at Oak Openings Preserve, a natural classroom where they learned about different trees, birds, ferns and plant life. As adults, when they return home their visits always include a trip back to "the park."
Larry and Susan support Metroparks for a variety of reasons. As active users of the parks, they said they feel obligated to do more than vote for tax levies, and their membership allows them to do that.
The mission of Metroparks also resonates with them. They said they have always been impressed by the park system's faithfulness to its conservation mission, protecting natural areas throughout the region. In other words, "The Metroparks are good stewards and deliver on the promises that have been made to the community."
Susan added that the inclusiveness of Metroparks programs is another reason her family supports the parks. Members are invited to different events and are kept well informed of park initiatives at informational gatherings, she said.
Larry and Susan feel that they feel their Metroparks membership is another way to support important community projects.