Park People: Nick Dian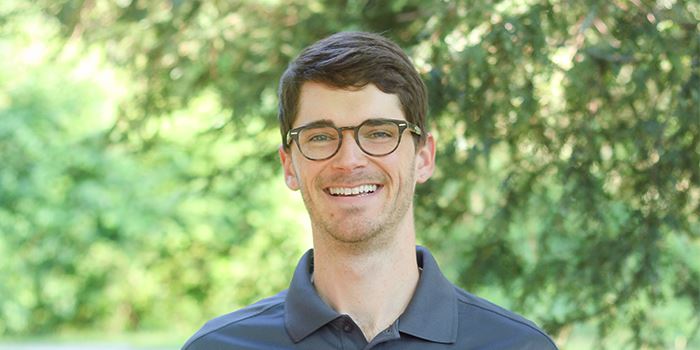 Nick Dian
Administrative Assistant, Programming
Preferred Pronouns: He/Him/His
Hometown
Monroe, OH
First Job
Under the table? Mowing lawns.
On Payroll? Stocker at IGA
Achievement you are most proud of, career or other
The personal growth I've attained over the last 6 years or so. 
Dream Trip
A month-long or longer road trip with my fiancée and 2 dogs in our Jeep and soon-to-be-had off-road travel trailer. We want to camp, hike, paddle, mountain bike, and explore a number of the amazing places, parks, cities, and cultures there are in the U.S.
Notable pet
2 dogs! A 9yr old Basenji-MinPin mix and a 1.5yr old Corgi-Pug mix (yeah, he's kinda funny looking, but still cute). They both have tons of energy and love going on outdoor adventures.
What is something few know about you?
Depends on who you talk to! But, I went to university for music and play percussion. I also sing Barbershop too. You can see me performing with Perrysburg Symphony, some regional musical theater pits, or with Voices of Harmony barbershop chorus in Bowling Green.
What brought you to Metroparks?
My passion for outdoor recreation and conservation, but practical things too like a great team culture, good benefits and work/life balance, etc.
Your favorite park visited?
All of them! Sure, it might sound like a cop-out, but I really do love the uniqueness of each park and the different experiences they provide. I enjoy walking along the river at Farnsworth as much as riding the single track trail at Oak Openings or walking the curated grounds of Toledo Botanical Garden.