Ranger Recalled As Highlight For Young, Cross-country Travelers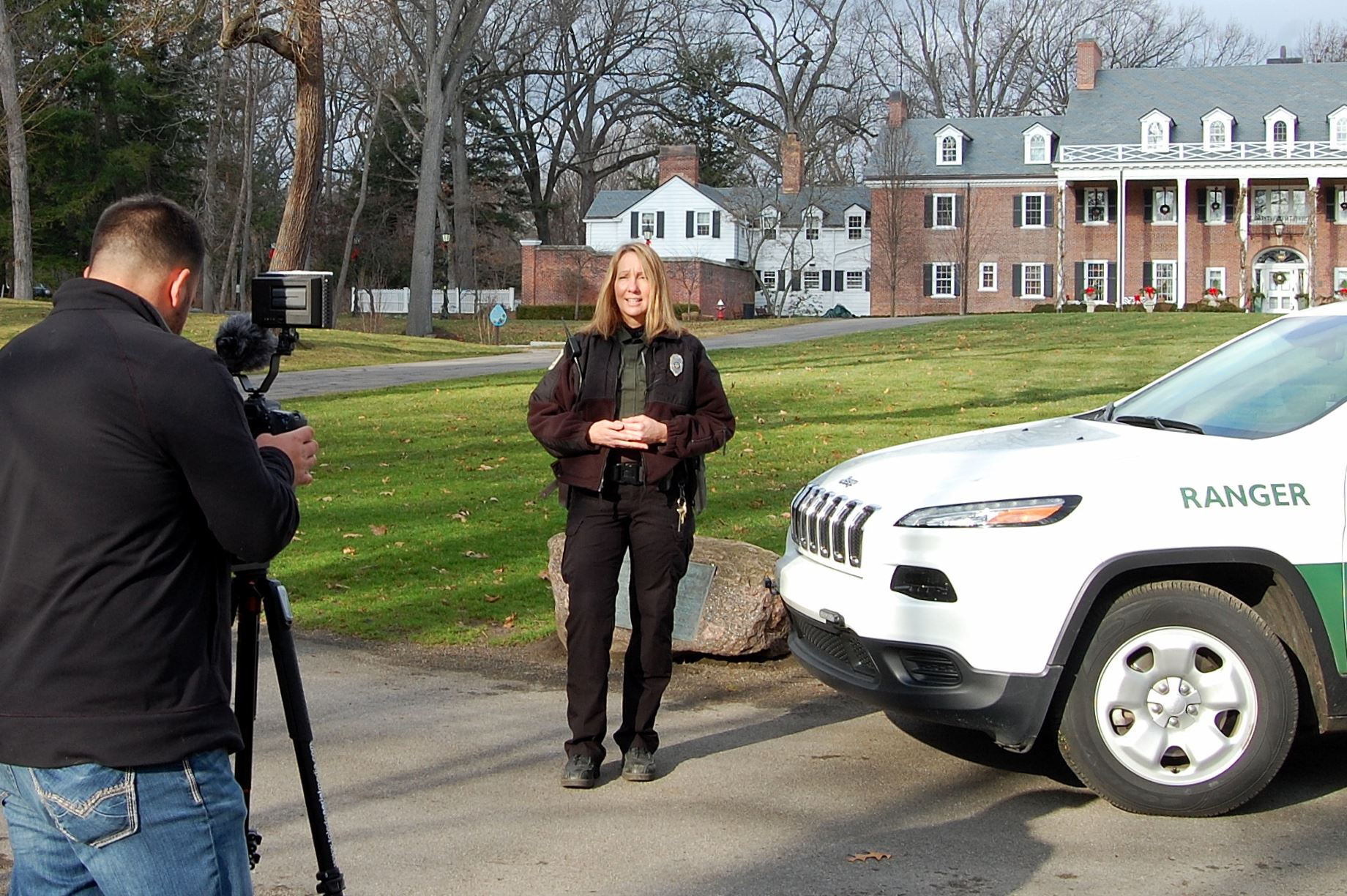 During a 6 1/2-week, cross-country tour, the 7th and 8th grade participants in last summer's United Synagogue Youth program made a brief but memorable stop at Wildwood Preserve Metropark in Toledo on their way to Chicago. It was memorable because of a chance encounter with Park Ranger Julie Bethel.
"While the park was a fantastic bathroom stop and recreation space for the kids to stretch their legs, their favorite part was when Ranger Julie went above and beyond to not only share the history of where we were, but to also drive to get us some cool Junior Ranger badge stickers," said Joshua Ull, a staff member of the USY. "She could not have been more kind to my kids and truly showed them the power of generosity and the warmth of Toledo."
In December, Mr. Ull contacted Metroparks to track down Julie and make a request: that she record a short video greeting to share during the organization's upcoming convention in Baltimore, which many of the young travelers would attend. "We are hoping to reconnect with some of our favorite people from our journey across America," he said.
Ranger Bethel was happy to participate, saying she fondly remembered giving the impromptu presentation aboard the group's tour bus. The short video she made with Toledo Aerial Media, a contractor for Metroparks, included aerial images from across the park district, along with a personal invitation to the young travelers to return when they have more time to spend in Toledo.
The young members of the Synagogue Youth "thought it was cool, "Mr. Ull said. "It was far beyond anything we expected."
He added that he hopes to plan a real Toledo visit -- not just a bathroom break -- on the group's next cross-country journey.