Treehouse Village Has Familiar Swanton Name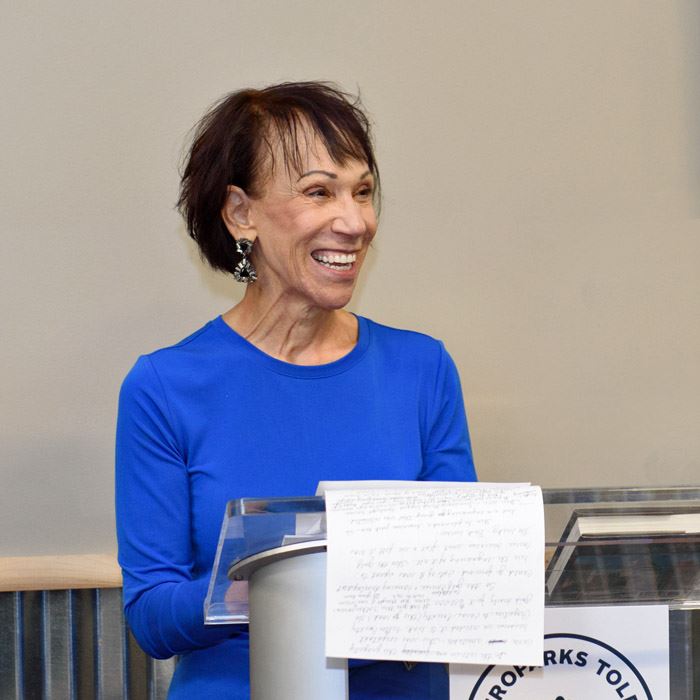 Linda Najarian Cannaley says her late husband, Jim, "would be smiling from ear to ear" about plans to build a Treehouse Village on property the Swanton couple once owned adjacent to Oak Openings Preserve Metropark.
Mrs. Cannaley sold the property to the park district several years ago to become part of the preserve. What no one knew at the time was that the property would become the Beach Ridge Area, home to a 12-mile mountain bike trail and -- soon -- five treehouses.
In October, Metroparks Board of Park Commissioners voted to name the latest addition the Cannaley Treehouse Village.
Mrs. Cannaley is a Swanton-area native, former teacher and longtime real estate broker. Her husband, Jim Cannaley, was president and CEO of Woodsage Holdings in Holland.
Metroparks executive director Dave Zenk first approached Mrs. Cannaley about the treehouses, and "I instantly liked the idea," she said. How could you not."
"Linda has been the driving force behind the treehouse village," Zenk said.
"Because of her, families will be able to rent cabins or tent platforms in the trees for overnight stays, or a large cabin with a canopy walk and crow's nest for private events," Zenk continued.
"These are the kinds of creative new experiences we think will bring people outdoors and put the Toledo area on the map as a destination for outdoor adventure."